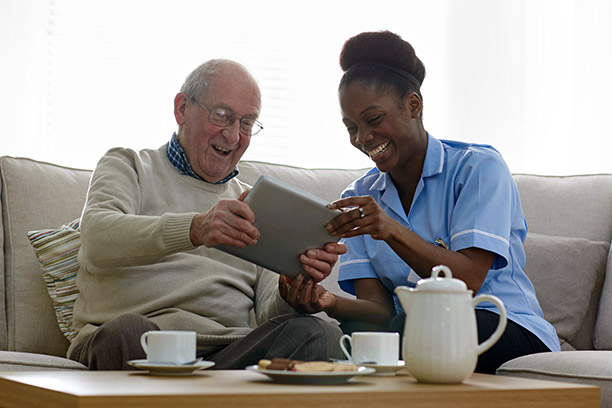 Alzheimer's Care Services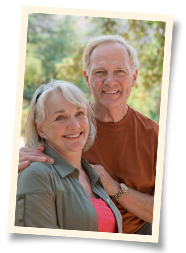 Alzheimers and Dementia Care from Visiting Angels Lewisville TX
Visiting Angels Lewisville TX works with families in Flower Mound, The Colony, and Frisco to provide at home care that makes independent living possible. Our work with seniors and the disabled has helped many families find peace of mind. As part of our Life Care NavigationTM program, we are proud to offer dementia and Alzheimers care services to families throughout the Lewisville TX area.
A diagnosis of Alzheimer's or dementia can send you reeling. It's important to find an experienced caregiver to assist your loved one as they cope with their diagnosis. Our experienced caregivers understand how difficult this time is for you and your family. Their training and experience can help you and your loved one find your way.
When you choose Visiting Angels Lewisville TX for dementia and Alzheimers care services, you'll be matched with a caregiver who is experienced working with individuals with memory care concerns. Our caregivers have been chosen for their experience in the senior care field. We offer advanced training classes for those who wish to provide dementia and Alzheimers care services. Our dementia and Alzheimers care training program was develop with insight from the Alzheimer's Foundation of America. This unique program offers our caregivers an avenue for deepening their knowledge and expanding their skill set.
Dementia and Alzheimer's care services from Visiting Angels Lewisville TX always include a customized care plan. We can meet with you, your loved one and any doctors you feel will help us get a feel for your loved one's needs. The Alzheimer's care plan we create will detail the services your loved one needs and will set a regular schedule of at home visits for the caregiver to follow. As your loved one's needs change, we can update his or her Alzheimer's care plan to incorporate additional services or changes to the schedule of at home visits.
Your loved one's Alzheimers care professional can help with a wide range of activities. We commonly provide assistance with bathing, dressing, transferring between bed and chair, preparing healthy meals, house cleaning, medication reminders, and assistance with shopping. Caregiver visits are available seven days a week, at any time of the day. Our affordable hourly Alzheimers care ensures your loved one can always have care when they need it. Around the clock and live-in care is available. If your loved one needs someone to remain alert overnight, we can provide a caregiver to meet this need.
You don't have to face a future with Alzheimer's or dementia alone. Call Visiting Angels Lewisville TX for Alzheimers care services and receive the help and support you and your loved one need.
Serving Flower Mound, Lewisville, The Colony & Frisco
Visiting Angels
LEWISVILLE, TX
405 State Hwy 121 Bypass #A250
Lewisville, TX 75067
Phone: 469-948-4850
Fax: 469-948-4851