Personal Care in Lexington: Understanding Home Care Terms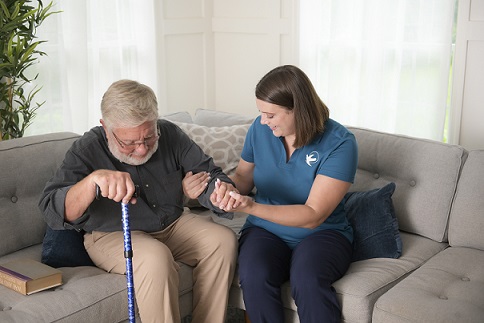 With our in-home personal care, Visiting Angels® Lexington provides a wonderful service for local seniors. We offer customized help around the home, along with friendly and positive companionship. Our support is intended to create a safer and more comfortable living situation where they can age in place and delay or avoid the transition to a care facility. To help you understand what we offer and how our service works, we'd like to go over some common terms you may hear from our staff.
Important Private Home Care Terms
24/7 Care. We offer around-the-clock care for local seniors. This involves a consistent team of caregivers taking shifts.
Assisted Living Facility (ALF). A residential establishment where many seniors end up when they cannot safely manage their life on their own. While there are some benefits to life in a care facility (increased safety), there are some serious downsides. Giving up their home means less privacy, dignity, and overall comfort, so we are happy to help more seniors avoid this transition.
Activities of Daily Living (ADLs). Basic daily self-care activities such as bathing, mobility assistance and more. Our caregivers can provide the help your loved one needs to safely navigate daily life.
Care Coordinator. This is the person you will communicate with during your free initial care consultation. They will help you organize a customized care plan and address any questions you may have.
Family Caregiver. This term refers to any individual that provides care for an elderly relative. Our goal is to help people in this situation with reliable support from an outside care professional. This will help family care providers enjoy more rest and a more balanced lifestyle.
Compassionate Personal Care Families in the Lexington Area
Setting up a care strategy for your loved one can be stressful, but we are here to help. With our flexible scheduling and adaptable care options, we can provide the right level of support for your situation. We are ready to care for seniors with various needs, including basic support as well as specialized care for those with Alzheimer's and dementia. To create the most suitable care strategy for your parent or loved one, we invite you for a free care consultation to discuss all of this in further detail.
Our trusted in-home support is available throughout:
Lexington
and the surrounding areas
For a better understanding of our personal care options, call Visiting Angels Lexington and arrange your free care consultation today.