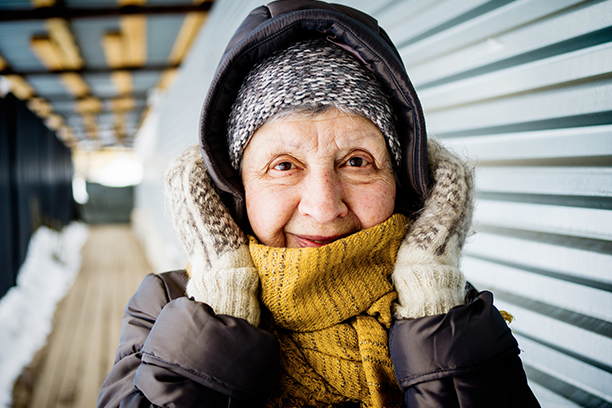 How Transitional Care in Lexington Reduces Hospital Readmissions
Ready-Set-Go Home with Transitional Care
Receiving a phone call that a loved one is in the hospital can open the floodgates to worries about their future. If they are older, you may be concerned about their ability to successfully recover from their illness or injury and return to their independent life at home. We understand what you're going through, and we're here to let you know that our transitional care program can help. At Visiting Angels® Lexington, we've created a care program that supports seniors throughout the discharge process to promote their well-being and their recovery.
What Causes Readmissions in Lexington?
You may know that elderly adults are often repeatedly readmitted to the hospital. In fact, Medicare beneficiaries aged 65 or older have an almost 20% chance of returning to the hospital within a month of their discharge.
There are a range of factors that could add to a senior's likelihood of experiencing a readmission. These include feeling particularly tired or weak after being hospitalized, lacking support from family, or being socially isolated. When seniors are on their own, they often find they're unable to follow their doctors' instructions to the letter, which can contribute to a deterioration in their health.
How Our Transitional Care Program Helps
When the stakes are so high, having a professional whose expertise you can count on to help your loved one through the discharge process is crucial. Our Ready-Set-Go Home transitional care program offers dedicated resources for elderly adults and their family members to give them confidence and ensure they are fully supported during this challenging time.
Our program begins with help at the hospital to coordinate post-discharge care for the senior. Our care coordinators help families gain insight from seniors' doctors and outline the types of care they'll need for a swift recovery.
Ready-Set-Go Home also includes home care visits from professional caregivers. First, we match seniors with a caregiver who can accommodate their needs following their discharge. Then, the caregiver visits as often as the senior requires. They can help out in a multitude of ways, from cooking healthy meals to providing reminders and mobility support and supervising seniors as they follow their doctors' orders.
Make certain your loved one has the best chance of a successful recovery in Lexington, Fayette County, or a community in the surrounding areas. Contact Visiting Angels Lexington today to request a no-cost, no-obligation transitional care consultation.
Serving Lexington and other Communities in Fayette County, KY
Visiting Angels
LEXINGTON, KENTUCKY
3306 Clays Mill Rd #104
Lexington, KY 40503
Phone: 859-223-0398
Fax: 859-373-9021