When Should I Find Dementia Care in Lexington?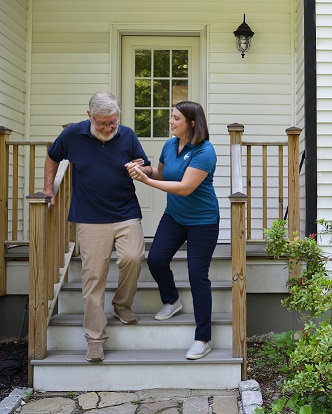 When a loved one gets diagnosed with dementia or a similar condition, you may feel like you can help them handle it. But there comes a time when that's simply not possible. At Visiting Angels® Lexington, we understand how challenging this can be for both seniors and their family caregivers. With dementia care services, we help to alleviate some of the difficulties that you and your loved one are facing.
While dementia is a progressive condition, the symptoms can occur gradually. Sometimes, that makes it harder for families to realize that they need outside help. Here are a few signs that you may need additional support.
3 Signs You Should Start Looking For Dementia Care
Taking care of a loved one with dementia can be an incredibly meaningful experience. But there comes a time when it's simply not enough. For family caregivers, here are a few signs that you may need to consider professional assistance from Visiting Angels Lexington:
You feel burned out. If you or another family member is looking after your loved one, there may come a point when it's simply too much. Caregiver burnout is a serious concern for family members, and it can come with significant health problems. Most importantly, it's often a sign that you're stretched to your limits. It's important to acknowledge that getting professional dementia care can be a better option for everyone at this point.
Your loved one's needs are increasing. When your family member is in the early stages of dementia, you may still feel like it's manageable. Maybe they're still comfortable completing certain tasks on their own, or maybe it's not too much for a family caregiver to withstand. But as time goes on, their needs may get much more significant. If you feel like it's not possible to provide for them on your own, it's time to look for professional support.
You're worried about their safety. Dementia, Alzheimer's, and other memory disorders can cause decreased mobility and safety risks. Your loved one may begin to wander unprompted, or they may struggle with going up the stairs easily. In these situations, having proper safety and support is imperative. This is usually a good time to enlist professional senior care from Visiting Angels Lexington.
Evolving, Compassionate Care in Lexington
At Visiting Angels Lexington, we provide adaptive dementia care that evolves with each client's condition. Our care professionals can work alongside family caregivers, or we can provide much-needed respite. With a different approach for each senior, we ease these challenging times for seniors and their families.
Are you ready to set up dementia care for your loved one? Contact Visiting Angels Lexington, and we'll take it from there.