Staying Safer at Home with Elderly Care Services in Longview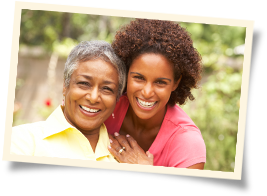 For seniors in Longview Gladewater, Overton, Kilgore, Tyler, Gilmer, Marshall, Henderson, and Carthage, the riskiest place of all is not somewhere unfamiliar, but right inside their very own homes. It's at home where the majority of accidents occur, primarily slips and falls which can result in serious injuries. Sometimes it's external factors like slippery or uneven flooring which can lead to an accident. Other times, it is simply a senior's own fragility, moving too quickly, or losing their balance. Elderly care services from Visiting Angels® Longview can help them to overcome these dangers by giving them the stability and support that they need at home.
Preventing Slips and Falls with Elderly Care Services in Longview
Since more slips and falls occur within a senior's home than anywhere else, it stands to reason that it's there that they will need the most support. That's why many families in Longview choose elderly care services for their loved one. The presence of a companion caregiver within a senior's home can help them to avoid the common pitfalls that lead to accidents and injury within the home.
Some of the ways that home care services can help keep your loved one in Longview safer include:
Preparing nutritious meals that are rich in nutrients that promote bone density
Encouraging a safe level of physical activity to help build physical strength and improve balance
Ensuring that medications are being taken correctly so that they are in the best possible condition
Offering mobility assistance to help them move safely in and out of beds, chairs, bathtubs, and up stairs
Eliminating the need for them to perform unsafe tasks like straining for items out of their reach
Getting to Know Your Local Elderly Care Service Providers in Longview
If you're interested in finding out more about how elderly care service could help to safeguard your loved one in Longview, you can arrange for a free consultation with Visiting Angels Longview, completely free of charge. One of our local experts can meet with you at home to assess the risk that your loved one is facing in their home and discuss with you which care services would benefit them most. There's no pressure at all to make any decisions, just an opportunity to learn how to keep your loved one safer at home.
Call Visiting Angels Longview today to book your free, in-home consultation on elderly care services today.