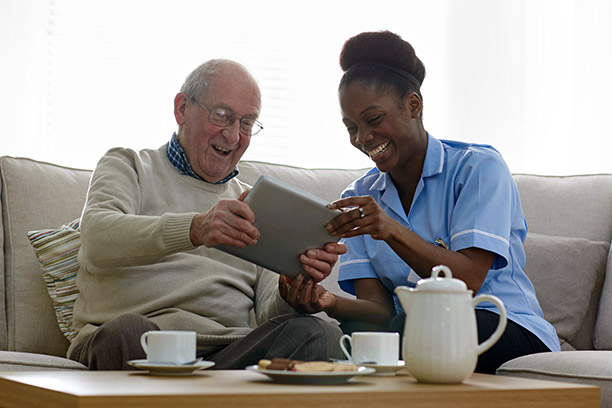 Alzheimer's Care Services
Alzheimers Care Services from Visiting Angels Mount Vernon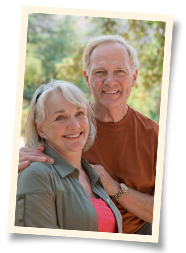 When you have a loved one who is diagnosed with Alzheimer's it can be overwhelming and scary. Knowing your family member has a progressive illness which is also unpredictable can bring a lot of stress to the entire family. You will likely have many questions such as: How will my mom continue to care for herself? Will my dad be able to remain in his own home? How can I be sure my loved one is eating properly or taking their medications? These are all normal concerns. Alzheimer's care services from Visiting Angels Mount Vernon can provide you with helpful solutions.
Help Individuals for Memory Disorders in the Mount Vernon Area
When you receive specialized non-medical Alzheimers care services from Visiting Angels Mount Vernon, you will have valuable support to help navigate your loved one's illness. Our senior care professionals are well versed in memory care and are able to provide the assistance you need. Caring for a loved one with a memory disorder is challenging; there's no need to go it alone. Angel companions can aid your loved one with the activities of daily living while keeping them safe and improving their quality of life. They can also provide helpful suggestions to make supporting your family member easier. Your Alzheimers care services professional from Visiting Angels Mount Vernon is an excellent means of support for the whole family.
When an aging parent is diagnosed with Alzheimer's, it's often assumed they can no longer live independently. Family members may offer to move them into their home or suggest institutionalized care. Even with the help of family caregivers, a loved one with Alzheimer's or dementia may still require additional care. Moving is not your only option. The Alzheimer's care services from Visiting Angels Mount Vernon can provide the valuable assistance your mom or dad needs in order to continue to live freely at home. A memory disorder diagnosis doesn't have to mean a loss of independence.
Reassuring Alzheimer's Care Services
One of the main concerns families have with a diagnosed loved one living at home is concern over diet and medications. Visiting Angels Mount Vernon has Alzheimers care professionals who offer services such as meal planning to follow dietary restrictions. Caregivers can also help your family member with grocery shopping as well as preparation of nutritious meals. Angel companions can also monitor your loved one's medications and provide helpful reminders. If there are concerns regarding your family member's diet or medications, our caregivers will notify you promptly. Alzheimer's care services from Visiting Angels Mount Vernon look out for the overall health and wellbeing of your precious loved one.
If you have a loved one in need of Alzheimers or dementia care services, call Visiting Angels Mount Vernon today.
Serving Whatcom, Skagit, Island, San Juan and Snohomish Counties
Visiting Angels
MOUNT VERNON, WA
1222 Riverside Dr
Mount Vernon, WA 98273
Phone: 360-424-6777
1-888-264-3528