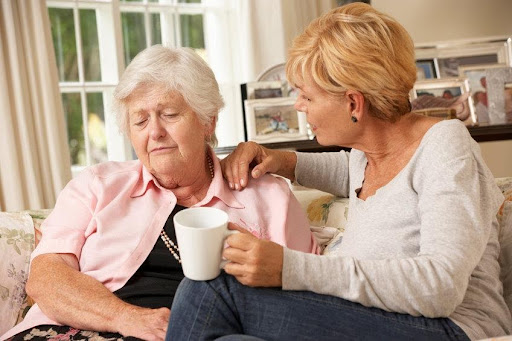 How to Stay Active in Retirement and Why You Should
Nearly 10,000 Americans turn 65, making them eligible for retirement. Many older adults look forward to retiring and view it as a season of rest and recuperation. Some make plans to travel, while others look forward to making more memories with their grandchildren. However older adults choose to spend this new season of their lives, it's important that their retirement plans include some form of activity. If you are a retired older adult, here are three tips to help you stay active in retirement and why you should.
Commit to Exercise
Exercising is a great way for older adults to stay active in retirement. It's easy to find 30 minutes a day for exercise when you no longer have a career to focus on or children to raise. Make a commitment to include exercise in your daily life. Whether it's a walk around the neighborhood or finally taking that exercise class you've been meaning to try, exercise boosts your health. It also helps older adults live independently longer so that they can enjoy retirement to its fullest.
Create a Bucket List
Create a list of things you hope to experience or achieve in your lifetime. Whether it's scuba diving, visiting a foreign country, watching your grandchildren get married, or learning a new skill, writing your dreams will encourage you to pursue them. It will also inspire you to stay active as you begin to cross items off your bucket list.
Find a New Purpose
Some older adults struggle in retirement because they no longer feel valuable. Their career was a central aspect of their identity. Without a job title, they aren't sure what to do. Instead of sitting around idly, stay active by finding a new purpose. Volunteer, pursue a hobby or become a mentor to a young adult. Recognize that you still have a lot to offer this world, regardless of your age at retirement. Look for opportunities that necessitate time and persistence in order to keep your mind sharp and engaged.
Why Active Retirement Matters
The concept of active retirement is nothing new. In fact, Del Webb was one of the first companies to open a retirement community targeted to active senior adults in 1960. However, the prevalence of physical inactivity in older adults is high. It's important for older adults to choose to remain active in retirement to reduce their risk for health complications due to a sedentary lifestyle. Pursuing an active retirement adds years to one's life, boosts the immune system, reduces the risk for stroke or heart disease, and delays the onset of memory impairment. It also contributes to a higher quality of life, better sleep and can help older adults maintain an active social life.
If you are an older adult struggling to stay active in retirement, Visiting Angels Cape Coral North Fort Myers is here for you. We help seniors remain safely and independently in the comfort of their own homes by providing non-medical assistance. We provide compassionate caregivers that will help you with basic household tasks and personal care and help you engage in meaningful activity. They can also escort you on a walk around your neighborhood so that you get the exercise you need to stay active. Let us help you transition from a sedentary retirement to one that is more vibrant and rewarding. To learn more, please get in touch with us today by calling 239-226-1620.