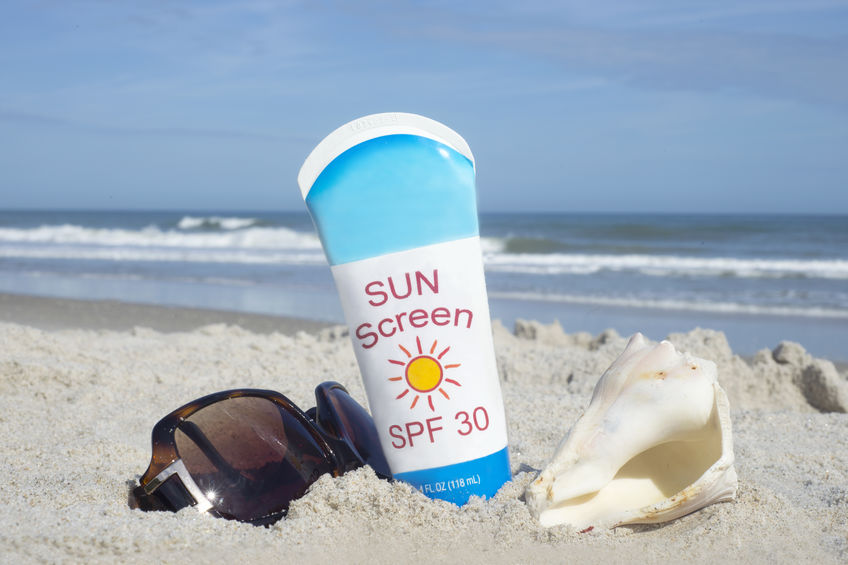 Reduce Your Risk of Skin Cancer
Skin cancer happens to be the most common cancer in the United States, with over five million cases diagnosed each year. According to the Skin Cancer Foundation, one out of five Americans will develop skin cancer by age 70. The most common form of skin cancer is basal cell carcinomas, caused by a combination of long-term and intermittent exposure to UV radiation from the sun. Other forms of skin cancer are also caused by long-term exposure to UV radiation from the sun, such as squamous cell carcinoma and melanoma. The common factor in all skin cancer is exposure to the sun's harmful ultraviolet rays.
Skin cancer is one of the most preventable forms of cancer. The Skin Cancer Foundation reports that nearly 90 percent of non-melanoma skin cancers and 85 percent of melanoma cancers are related to sun exposure. May is Skin Cancer Awareness Month. Here are a few ways older adults can reduce their risk of skin cancer.
Apply Sunscreen Daily
It's important for all older adults to apply sunscreen on exposed skin before heading outdoors. The Skin Cancer Foundation recommends using a broad-spectrum sunscreen with an SPF of 15 or higher to be protected from both UVA and UVB rays. If you're more active outdoors, increase the SPF to 30 or higher. Use plenty of sunscreen to fully cover exposed skin, including your face, neck, and ears. Apply sunscreen 30 minutes before heading outside to give it time to bind to your skin. Even if it's cloudy outside, it's still important to put on sunscreen. Up to 80 percent of the sun's UV radiation reaches the earth even on cloudy days.
Cover Your Skin
In addition to applying sunscreen, select clothes that add more protection to the sun's harmful rays. Choose lightweight and long-sleeved shirts and pants. Look for clothing that offers sun protection or ultraviolet protection factor features. Cover up as much as possible when spending long periods of time outdoors. Older adults are prone to thinning or balding hair, so it's important that they wear a wide-brimmed hat to shade their face, ears, neck, and head.
Avoid Peak Sun Times
Another way older adults can reduce their risk for skin cancer is to avoid the sun during peak hours, usually from 10:00 am until 4:00 pm. The sun's rays are strongest and most hazardous during those hours, especially during late spring and early summer in the United States. Peak hours should be avoided daily, including days it's cloudy outdoors. If you can't avoid the outdoors altogether during the peak hours of the day, limit the amount of time you spend outside between 10 am and 4 pm. Seek shade, even after applying sunscreen and wearing protective clothing.
Visit the Dermatologist
Finally, older adults should schedule an annual appointment with a dermatologist for a professional full-body skin exam. Dermatologists are specially trained to detect skin cancer. They will monitor suspicious spots and look for new growth or visible change in current moles or other growths. Your dermatologist can show you what to look for on your own skin so that you can monitor change as well. If a spot changes, the dermatologist may perform a skin biopsy to determine whether or not it's cancerous. Skin exams are vital as early detection can save your life.
Another way to reduce your risk for skin cancer is to partner with Visiting Angels Cape Coral North Fort Myers. At Visiting Angels, we know there's truly no place like home. Our mission is to help you remain where you feel the happiest, safest, and most comfortable. We tailor home care to meet your individualized needs. Whether it's assistance to help you stay safe in the sun or a friendly companion to keep you company while you avoid the peak hours of the day, we're here for you. We provide what you need when you need it, so your routine remains the same. To get started today, please contact us by calling 239-226-1620.