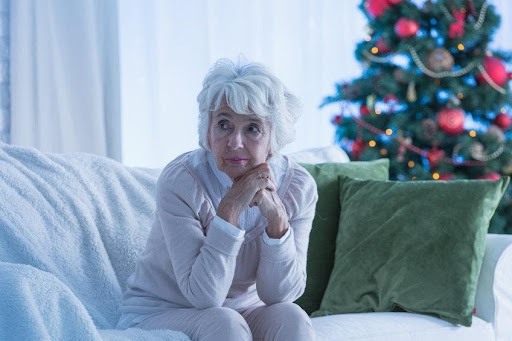 Tips to Reduce Loneliness in Seniors During the Holiday Season
As the holiday season is in full swing, most of the American population is busy with holiday festivities. However, the holidays have a way of amplifying feelings of loneliness and social isolation for many seniors.
According to a study conducted by the University of California, San Francisco (UCSF), more than 40 percent of seniors regularly experience feelings of loneliness. Both loneliness and social isolation pose significant health risks for older adults. Not only does loneliness and social isolation increase the risk of dementia, but it also puts older adults at risk for other serious medical conditions, such as depression and even death.
The good news is that with a bit of planning and some initiative, loneliness can be overcome. Here are a few tips to reduce the loneliness that seniors feel during the holiday season.
Leave the House
The holidays are filled with excuses to leave the house. Whether attending a religious service or driving to see the lights displayed in your neighborhood, leaving the house a few times each week can help seniors stay connected to their community. If your place of worship is open for in-person services, make December the month you rejoin the congregation. Browse your favorite stores during the week, when they're less busy than in the evenings or weekends. Make regular appointments with your hairstylist or barber and socialize with them as they cut your hair. Go for a short walk around your neighborhood when other neighbors are likely to be outside so you can say hello. Getting out of your home and being around others can boost your mood and help keep loneliness at bay.
Prioritize Communication
Seniors who live alone can easily go days without speaking to anyone at all. Families must prioritize communicating with their aging relatives regularly. If your holiday plans don't include an in-person visit with your aging relative, talk with them on the phone or arrange to chat with them on a video call. Reach out before the actual holiday, so they don't feel forgotten. Video call while your family decorates cookies or builds a gingerbread house so they can feel like they're a part of it. Either record a video or arrange a video call when your children open their presents from your aging relatives so that they can see the joy on the children's faces. Send a recording of your kids performing at their holiday program. Encourage other family members to do the same. Then, keep the conversation going beyond the holiday season. Set a weekly date to call your aging relatives.
Liven Up the Home
Another way to reduce loneliness in seniors that extends beyond the holiday season is to adopt a pet. While this suggestion may not be for everyone, seniors who can care for a pet can significantly benefit from having a pet around the home. Pets give seniors a purpose, provide an excuse to leave the house, reduce stress, and can help seniors increase their social interaction and physical activity. Cats make great pets for older adults as they are more independent and don't require much energy to care for them. Allergic to pets? Try setting up an aquarium of fish with a filter system. If caring for a pet is too demanding, consider adding more plant life around the home. Look for plants that don't require much care, such as African violets or spider plants.
Give to Others
A meaningful way for seniors to combat loneliness during the holiday season is to give to others. Think about someone who may be struggling this holiday season and find ways to encourage them. You could drop off an unexpected gift on a neighbor's doorstep, purchase the customer's coffee who's in line behind you, volunteer during your church's holiday program, or write an encouraging letter to a friend. Many organizations foster opportunities to give back to the local community. Find out what's happening in your community and consider donating to a good cause. In doing so, you'll be a part of something larger than yourself and you'll immerse yourself in the true spirit of the holiday season.
If you are a senior who lives alone or know an aging relative who could use more support at home, consider the comprehensive home care provided by Visiting Angels North Fort Myers and Cape Coral. We work with seniors and their families to design care plans that meet their specialized needs. Our companion care services are a perfect fit for seniors who struggle with loneliness or live alone and are at risk for social isolation. Our services offer the social interaction and basic support that many older adults need to remain safe, comfortable, and content as they age in place. To learn more, please get in touch with us today by calling 239-226-1620.