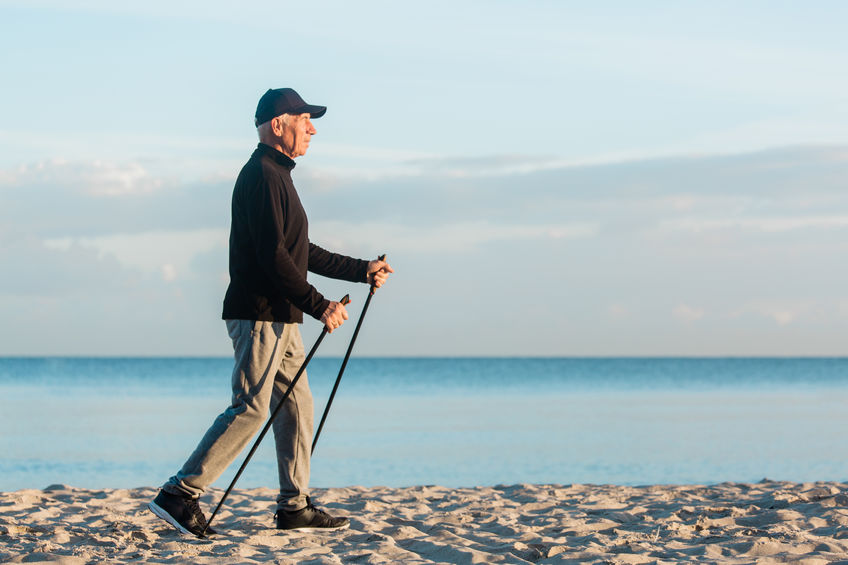 What Seniors Need to Know About Glaucoma
It may seem obvious, but a decline in vision that most older adults experience only increases their risk of falls and other injuries. Specifically, seniors with glaucoma have a higher risk of falling because they tend to bump into more objects and take uneven steps as they walk. It's important that seniors know more about this specific eye disease that damages the eye's optic nerve.
According to the Glaucoma Research Foundation, over three million Americans are living with glaucoma. That number is only expected to rise over the next ten years. Glaucoma is the leading cause of blindness for adults over the age of 60. The good news is that glaucoma can be slowed or even prevented with early treatment. January is National Glaucoma Awareness, providing the perfect opportunity for seniors to learn more about this disease. Read on for what seniors need to know about glaucoma.
What is Glaucoma?
As stated above, glaucoma is a disease that damages the eye's optic nerve. It has been referred to as the "sneak thief of sight" since there are very few symptoms in the disease's earlier stages. It results from fluid built up in the front part of the eye, causing pressure in the eye, which then damages the optic nerve. There are two major types of glaucoma: primary open-angle glaucoma and angle-closure glaucoma. The first is the most common form. The latter results from an acute attack—where the iris blocks the drainage angle in the eye, resulting in eye pressure rising very quickly.
How is Glaucoma Detected?
Glaucoma can only be detected with a comprehensive eye exam. It generally develops without any noticeable symptoms. All older adults must visit their optometrist or ophthalmologist yearly. Once diagnosed, you may need to see your doctor more regularly to check your eye pressure until it's under control. From there, glaucoma patients should have their intraocular pressure checked at least every six months.

Who is At-Risk?
Anyone, at any age, can develop glaucoma. Adults over the age of 60 are the most at risk for developing glaucoma. Certain medical conditions can also contribute to glaucoma, such as diabetes, heart disease, high blood pressure, and sickle cell anemia. Glaucoma is more prevalent in the African American and Latino populations. Individuals with a family history of glaucoma are also at a higher risk of developing glaucoma.
How Is Glaucoma Treated?

Currently, there is no cure for glaucoma. However, there are treatment options that aim to reduce intraocular pressure. Treatment options include prescription eye drops or oral medications, laser treatment, surgery, or a combination of these. Treatment depends on the severity and type of glaucoma, so again, seniors must schedule regular eye exams.
What Can I Do to Prevent Glaucoma?
There aren't any known ways to prevent glaucoma. However, significant vision loss or blindness resulting from glaucoma can be prevented if the disease is caught and treated in the early stages.
What Can I Do If I'm Diagnosed with Glaucoma?
Once diagnosed, older adults must follow their doctor's recommendations. This includes scheduling necessary follow-up appointments, annual or bi-annual eye exams, and taking prescription medications as prescribed. It's also important that older adults discuss their exercise routine with their doctor to avoid further intraocular pressure increases. Certain yoga poses, such as downward dog or forward bends, which put the heart above the eye, should be avoided as these poses raise eye pressure. Caffeine intake should be monitored as it can also increase eye pressure for up to 90 minutes after consumption.
Please know that Visiting Angels Cape Coral North Fort Myers is here to assist you if you have received a glaucoma diagnosis. We offer emotional support, in addition to assistance with everyday tasks that someone with glaucoma may have difficulty navigating on their own. Should you need surgery, we can help you as you recover, including escorting you to and from follow-up appointments. If you are an adult child concerned about your aging parents, we are here to provide you peace of mind. Let us care for you or your aging loved one. Please contact us today by calling 239-226-1620 so that we can learn more about your situation.