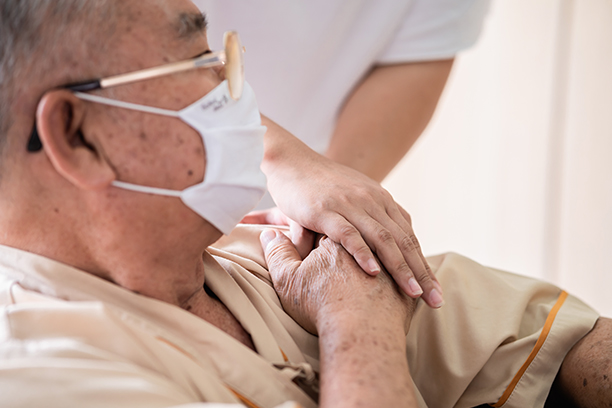 How We Make Aging in Place in North Pittsburgh Possible
Are you under the assumption that your loved one can only receive the care they need in a senior care facility? In fact, aging in place is an option available for elderly adults living in North Pittsburgh and beyond. Thanks to the comprehensive service offerings available from our caregivers at Visiting Angels® North Pittsburgh, seniors can receive the care they need while living at home.
With our help, your loved one can benefit from professional support and you can finally experience peace of mind about their living situation. Our aim is to enrich your loved one's daily life through compassionate companionship as well as support with their age-related needs. Whether they are dealing with mobility limitations due to a chronic condition or cognitive decline stemming from a memory disorder, we can make aging in place a safe and fulfilling reality for them.
The Importance of Aging in Place
It's clear that, when given the choice, most seniors would prefer to continue aging in their own homes rather than making a move to an unfamiliar nursing home or other type of senior care facility. Despite these clear preferences, many families encourage their loved ones to make the move away from home. In doing so, they often gloss over some of the most important benefits of aging in place in North Pittsburgh.
For example, seniors who stay at home while growing older can determine their own schedules and maintain the daily rhythm they've enjoyed for many years. They also have the chance to be comforted by familiar surroundings that may bring back warm memories of days gone by.
In-Home Care vs. Assisted Living
In contrast to aging in place in North Pittsburgh, living in a care facility can remove the opportunity for seniors to maintain their independence in their golden years. Senior care centers typically have a strict set of rules that must be followed, as well as a set schedule that residents must base their days around. The result can be unsettling for seniors at a time in which they are craving comfort.
How We Help Families in North Pittsburgh
With our wide range of home care services, your loved one can have the professional assistance they need to stay at home for as long as possible. Learn more about what we offer by booking a free consultation today!
Get started with services that make aging in place possible by calling Visiting Angels North Pittsburgh to reserve a free consultation in North Pittsburgh, Cranberry Township, Pittsburgh, West View, Allegheny County, or a neighboring community.
Serving the Greater North Hills area of Pittsburgh in Allegheny County PA
Visiting Angels
NORTH PITTSBURGH, PA
8035 McKnight Rd #304
Pittsburgh, PA 15237
Phone: 412-366-4860