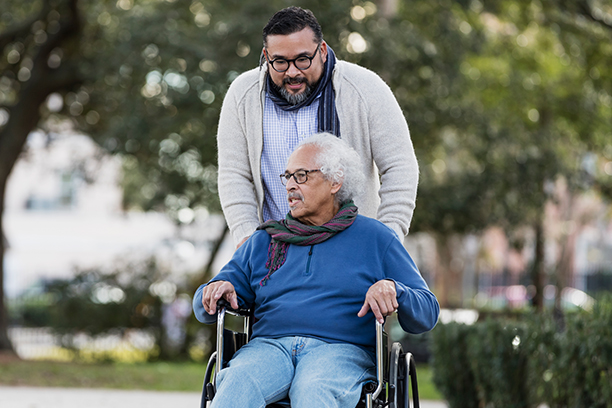 Meet the Staff of Visiting Angels Northshore, LA
\
Visiting Angels Northshore, LA
Jaime Maxwell- Owner/Director
Jaime started her work in the human service field at the age of 12 when she spent every night for over a year with her 90 year old neighbor who was afraid to be alone after her husband had passed. A vaso-vagal condition ended her nursing education in its third year, but even as Jaime was employed as a Financial Consultant for E.F. Hutton, her service was to the elderly community. Jaime's first priority has always been customer service and treating people with dignity and respect. In the year 2000, she accepted a position as Marketing Director at a top notch local assisted living facility. Jaime's empathy and compassion made her a good match to helping seniors give up their homes to move into their new assisted living apartments. Jaime had a vision of how she would provide customer service to clients, as well as, treat employees with respect and compassion if she owned that company. After some serious thought and need for , she went on a mission searching for her own opportunity that would be personally satisfying and would give back to her community.

Jaime came across Visiting Angels and researched the franchise extensively before purchasing in 2006. Jaime has strong family connections with Alzheimer's and Parkinson's that led her on the path of servicing families and providing them with the top notch care they deserve. Jaime has walked down the path so many of our clients are experiencing. Jaime has listened to many families, often expressing frustration that they had few alternatives other than to place their loved ones in a nursing facility. Before long, Jaime's dream was realized with the families her agency began to care for, with the quality of angel caregivers that are nurtured and trained, and has established some great relationships.

In the spring of 2006, Jaime resigned from her position with the assisted living and purchased Visiting Angels of GNO. Jaime's hard work, dedication, and commitment to her clients have earned her an excellent reputation in the community. Since going into business, her agency has served thousands of families in the Greater New Orleans area and her clientele continues to expand to the North Shore with a new office in Mandeville.

After 12 years in the New Orleans office Jaime was asked by an owner to buy her agency because she wished to retire, so Visiting Angels of the Northshore, LA opened in November, 2017. Jaime loves the Old Mandeville office and great folks on the Northshore, but still travels back to her house in Harahan near her Mom & the New Orleans Angels on Hickory Avenue. She feels she's truly fulfilling her purpose in life serving the seniors in the community and their families.
Rebecca Driver- Client Care Coordinator
Rebecca Driver is a seasoned and motivated home care professional specializing in bringing value to Visiting Angels' clients and caregivers and fostering positive relations among coworkers. Rebecca started her home care journey as a caregiver 12 years ago and with dedication and hard work she then was brought into the office as an assistant and began to learn the many fields of operating a business. She mastered compliance, DHH regulations, and now brings her 10 years of managerial experience to her job as Office Manager since the opening of the Visiting Angels Northshore LA office in 2017. She keeps the licensed agency demerit free and successful in many areas including Human Resources, Payroll, Accounts Payable, Accounts Receivable, Client Relations, Caregiver Motivation and Director of First Impressions 😊 . Rebecca is a dedicated wife, mother of two and grandmother of one tiny baby boy. She enjoys being on the bayou, fishing, playing softball and being outdoors.
Kim Gonsoulin- LPN
A New Orleans native, Kim Gonsoulin has lived on the Northshore for over 25 years. She brings a strong background in home care to her role as Nurse Care Manager for the Northshore Visiting Angels. A Licensed Practical Nurse, Kim Graduated from Elaine P. Nunez Community College in 1985. With over 30 years of nursing, her experience is quite varied. She taught Nursing and Medical Assistants for years in the greater New Orleans area before starting her career in Home Care. Following her time as a Home Health nurse, Kim moved to Hospice Nursing where she stayed for 22 years. After battling and surviving breast cancer, Kim felt the need for a change in her career. Wanting to remain in home care, and to make a difference in the lives that she serves, Kim came to Visiting Angels in March of 2019. She uses her passion for home care and her experience in teaching to complement our team. Kim brings her experience in hospice and end of life care to Visiting Angels team by providing Certified Palliative Care Training to our care givers. Her caring manner and love of serving is evident in her interactions with our clients and their families. Kim lives in North Covington with her husband of over 30 years and her daughter. She enjoys gardening, her cats and spending time with her family.
Donna White- Client Care Coordinator
Donna White has over 25 years of experience in the healthcare field. She has worked as a supervisor in home health overseeing the care of disabled individuals in the home setting while specializing in employee retention by providing excellent work place morale. Donna holds a bachelor's degree in education and has a degree in Culinary Nutrition. She joined the Northshore Visiting Angels team in November of 2018 to share her vast knowledge of home care and provides vital assistance with caregiver education along with her skills at matching our clients with just the right angels to enhance their lives. She also shares her knowledge of nutrition and meal planning with our caregivers and clients encouraging optimal health for both. In her free time, Donna volunteers with multiple organizations to improve the quality of life in St Tammany Parish and in Louisiana. She has four grown sons and one amazing granddaughter that all call Louisiana home.
Serving St. Tammany Parish
Visiting Angels NORTHSHORE, LA
2124 Monroe St
Mandeville, LA 70448
Phone: 985-629-4446