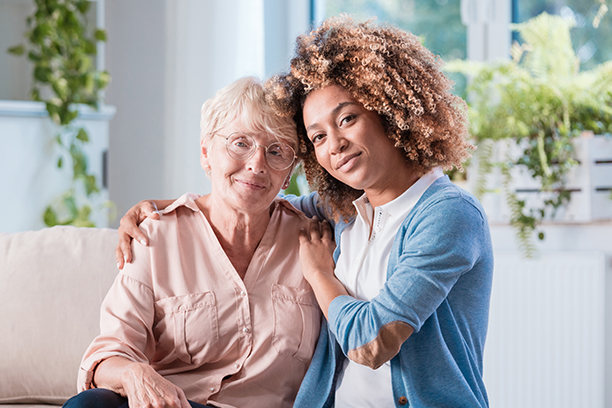 Our Staff
Jennefer R. Cochran, RN/Owner, is a native of Westland, Michigan and moved to Orlando, Florida in 2002. She earned a Bachelor's of Science in Psychology and used her skills at a crisis center in Maryland where she helped people through their life challenges. She wanted to provide a more hands on approach caring for people and decided to become a Registered Nurse, which was her lifelong dream. Jennefer's responsibilities include overseeing patient care, new client consultations and marketing.
Gary J. Cochran, BA/ MSM/Owner, is a native of Lorain, Ohio and moved to Orlando, Florida in 2002. He obtained a Bachelor's of Art in Business Administration and a Master's degree in Management. Gary used his education and worked for over 20 years in large, customer oriented businesses learning how to run a business, provide exception customer service, and how to exceed customer's expectations. Having a history of volunteering at the Y., he has a passion for helping seniors and decided to open a home care agency. Gary's responsibilities include performing the financials and business oversight.
Laura A. Cotto, Executive Director / Administrator, is a native of Bayamon, Puerto Rico. Laura moved to Orlando, Florida in 1988. Prior to joining the Visiting Angels team in 2008, she worked several years in doctor's offices coordinating care for patients ranging from young adults to seniors and had extensive experience working in the customer service field. She is also a wife of a veteran and has a passion for those serving our country. Laura's responsibilities include overseeing daily office operations, payroll & invoicing, talking with potential clients, overseeing caregiver/client & state compliance, customer service, & back up caregiver referral.
Raquel Perez, Client Care Advisor, is a native of Miami, Florida. She has several years of experience assuring customer satisfaction, is passionate about helping others and goes above and beyond to assist in every way possible. Raquel's responsibilities include caregiver referral & customer service.
Heather Bly, Administrative Support Specialist, is a native Waco, Texas. She moved to Florida to fulfill bigger opportunities for herself and her husband. Heather has several years of scheduling and customer service experience. She goes out of her way to help others and is kind and understanding. Heather's responsibilities include assisting with daily operations such as invoicing, customer service, verification of employment, caregiver compliance, speaking with potential clients, and back up caregiver referral.
Nikki Terry, Administrative Assistant, is a native to Florida. She has over 10 years of experience working in customer service. Nikki's responsibilities include answering incoming calls, caregiver compliance, back up caregiver referral & other administrative duties.
Serving Orlando, Ocoee, Kissimmee, St Cloud and Communities in Southern Orange & Osceola Counties, FL
Visiting Angels ORLANDO, FL
3501 W Vine St #351
Kissimmee, FL 34741
Phone: 407-957-9333
30211299