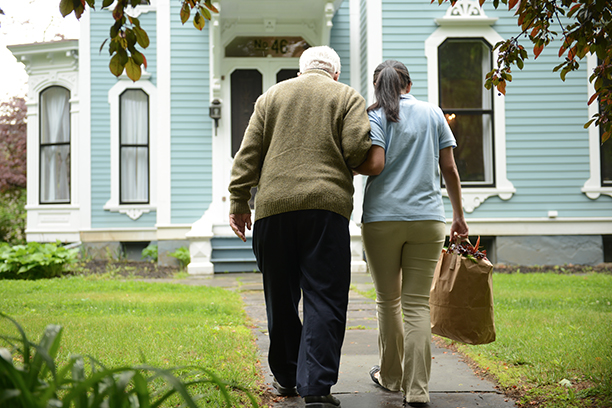 Employment Opportunities
VISITING ANGELS is always eager to find caregivers. The number of seniors in growing constantly and we work very hard to keep up with staffing needs. We are actively recruiting Companions, Personal Care Aides and Home Health Aides.
As Companions we look for:
EXPERIENCE: This is usually professional, but if you have helped a grandparent, or other relative, you probably have more experience than you might think.
RELIABILITY: Our caregivers show up on time, stay the agreed-upon number of hours, and provide the assistance expected of them. Always.
WILLINGNESS TO DRIVE: We try to find work close by. Caregivers don't usually need to drive more than 15 miles to a job. Occasionally we find that the ideal caregiver lives further away.
WILLINGNESS TO BE ON-CALL: There are emergencies, such as snowstorms or illness. We do have a backup system to provide caregivers in most emergencies.
All PCAs and HHAs are mandated to have a current TB/PPD at time of hire and to undergo criminal background check as required by the State of Maryland.
Companion Caregivers, PCAs and HHAs go through a thorough orientation to Visiting Angels and to their specific case assignments.
If you're interested in joining the VISITING ANGELS team, download the application by clicking here, print, complete and mail application to:
Visiting Angels
1900 E. Northern Pkway
Suite 208
Baltimore, MD 21239
Or email your information to: info@eastbaltimoreangels.com
Serving Baltimore East County and Eastern Baltimore City
Visiting Angels
BALTIMORE, MD
7206 Belair Rd
Baltimore, MD 21206
Phone: 410-882-8201
Fax: 410-323-5362