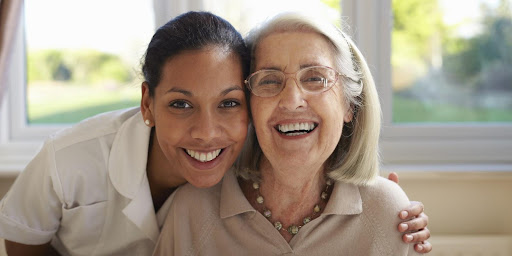 Misconceptions About Working as a Caregiver
Are you considering a career as a professional caregiver but worried about making the transition because of misconceptions you've heard? Many individuals think caregiving takes years of schooling and worry they won't have a sufficient work-life balance. While caregiving does require training and dedicated work, it also comes with flexible scheduling, career advancement opportunities, and plenty of support.
Misconception #1. Becoming a caregiver takes years of schooling
Unlike becoming a nurse or certified nursing assistant, becoming a caregiver does not take years of education. If you choose to work with a home care agency like Visiting Angels, you will undergo training to ensure you know the proper procedures and protocols for senior care. Still, you can complete that education once we hire you.
Even if you don't come from a healthcare or care services background, many of the skills one develops in a corporate position, such as time management and communication, are transferable to caregiving. At Visiting Angels, we want to hire individuals who are compassionate, empathic, hard-working, and self-motive, and we can teach you how to provide care.
Misconception #2. You're always on call
Many think you're solely responsible for your clients if you're a caregiver. You are responsible for caring for your client during your shift, but once your shift ends, you're off work. If clients need constant supervision, they'll have multiple caregivers who work at different times so everyone can have a break when they need it.
At Visiting Angels, we work with our caregivers to ensure they're working with clients who meet their scheduling needs. When we hire you, you let us know what hours work best for you throughout the week, and we'll pair you with clients who need assistance. We also are happy to work with caregivers on a full-time or part-time schedule.
Misconception #3. There are no career advancement opportunities
Some people become caregivers and stay working as a caregiver. However, there are plenty of career advancement opportunities within caregiving. Some caregivers specialize in their care, taking an additional training course on working with dementia or hospice clients. If you're with an agency, there are also opportunities to work as a care coordinator, where you create care plans for clients. You can also work as a mentor, training new caregivers to provide quality care.
Misconception #4. There's no support
Caregiving generally involves one-on-one time with clients, unlike other professions where coworkers are present or you're working with multiple clients at once. There may be days when caregiving feels overwhelming or lonely, but when working with an agency like Visiting Angels, you'll always have support when needed. We have a fantastic office staff available to call at all hours. There are also plenty of experienced caregivers and care managers who can provide assistance and guidance if you're having a rough day.
Misconception #5. Caregiving is boring work
Some people imagine caregiving to be boring. They think caregivers spend most of their time talking with clients. However, caregiving is an exciting and rewarding career choice. Yes, there may be days when you help clean your client's home and spend the day indoors chatting, but many clients love to get out of the house and hang out with their caregiver. Some clients and caregivers go for walks, run errands, visit nearby parks or zoos, share recipes, and enjoy each other's company.
Are you ready to start your career as a professional caregiver? The team at Visiting Angels Prescott would love to connect. We're looking for caregivers to assist seniors living in the Prescott area and the Verde Valley. Send us your information or call 928-220-4100 to learn more about career opportunities.