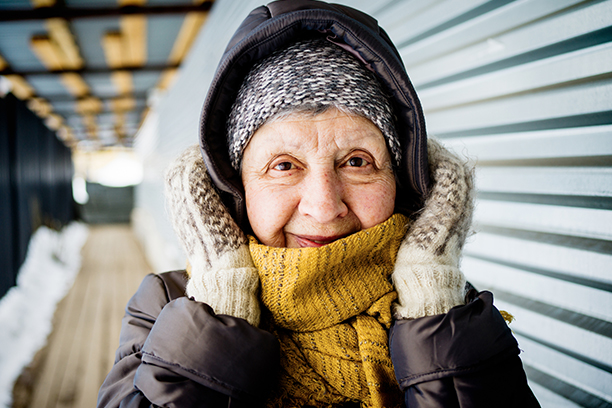 Reducing Hospital Readmissions: Ready, Set, Go Home
An overnight or extended stay in the hospital can be hectic and stressful for anybody. A trip to the hospital can feel even more frustrating and, unfortunately, repetitious for seniors, especially those battling multiple health issues, such as dementia. In fact, research has found that 20 percent of seniors on Medicare are hospitalized again within 30 days of discharge — and many readmissions occur within 7-14 days of leaving the hospital.
Visiting Angels has created a home care resource, "Ready, Set, Go Home," to help seniors avoid these return trips to the hospital.
Ready, Set, Go Home is a transitional program that provides non-medical support to help seniors successfully adapt to their homes after hospitalization. The program aims to reduce the risk of preventable events or mishaps at home that would cause a return admission to the hospital or emergency room.
How Can Visiting Angels Help Reduce Hospital Readmissions?
Visiting Angels designed the Ready, Set, Go Home program to ensure the best outcomes by providing you or a loved one with essential, non-medical personal home care services following a hospitalization. In-home services include assistance with the following:
Dressing
Personal grooming
Bathing
Toileting
Mobility and transfers
Personal caregivers can offer a helping hand with other tasks, such as:
Errands
Meal preparation
Light housekeeping
Medication reminders
Other routine activities
Visiting Angels' caregivers also provide companionship and conversation to reduce the risk of senior isolation.
More importantly, Visiting Angels can keep a watchful eye on your senior loved one during their recovery and report any concerns to you. Identifying problems allows you to seek immediate medical care and reduce the chances of another hospital stay.
What Causes Hospital Readmission?
Many seniors functionally decline after a hospitalization, which impairs independence and quality of life. Your loved one can feel overwhelmed and exhausted by basic tasks around the house, especially if they have a chronic condition or are recovering from a severe health event, illness, or surgery.
Additionally, medical experts now recognize a condition called "post-hospitalization syndrome," which occurs several weeks after hospital discharge when your senior may be vulnerable to symptoms and conditions that increase their risk of rehospitalization. Some patients may also experience an increased risk of death during this period.
Signs of post-hospitalization syndrome may include:
Lingering fatigue
Weakness
Foggy thinking
Bowel or bladder concerns
Increased disorientation
Disruptions to sleep patterns, diet, routines, and activity level
Increased stress and anxiety
Medication-related side effects
Post-hospitalization syndrome could make your loved one more likely to experience a fall, a relapse of their condition, or another adverse event. Additionally, they may struggle to care for themselves, complete household tasks, manage their medications, attend medical appointments, or reach out to their medical team about symptoms.
A Discharge Guide for a Successful Return Home from the Hospital
Visiting Angels created a Ready, Set, Go Home Discharge Guide to prepare for your senior loved one's successful return home from a hospital or rehabilitation facility.
You can use the guide to record vital information discussed with a healthcare provider, identify areas where assistance is needed, and determine who (family, friends, neighbors, and/or Visiting Angels) can help and coordinate care at home.
After returning home, your loved one or you can use the Ready, Set, Go Home Discharge Guide to reference information and notes from a healthcare provider. You can also bring the guide to follow-up medical appointments to maintain a comprehensive record of directives and as a reminder for questions to ask.
Post-Hospital Personal Home Care Plan
Professional caregivers can also visit your senior in the hospital or rehab facility and have a plan in place before discharge to ensure you have peace of mind. With input from you and the healthcare team, Visiting Angels will customize home care to meet your loved one's specific needs.
Contact Visiting Angels to learn more about the Ready, Set, Go Home program if your loved one requires senior care after a hospital stay. Request a free home care consultation from your local Visiting Angels' home care agency today.
Serving the Prescott Area and the Verde Valley
Visiting Angels
PRESCOTT, AZ
3615 Crossings Dr #A
Prescott, AZ 86305
Phone: 928-220-4100