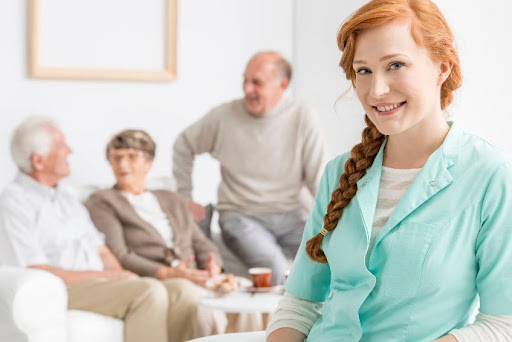 Standing out in Your Caregiver Interview
Before you can begin working as a caregiver, you'll need to go through an interview process. Interviews can be intimidating, but it's important to remember that the employer is looking for someone who's an asset to their team. A few simple pointers can help you shine in your caregiver interview and make a lasting impression that lands you a job.
Here are some tips on standing out in your caregiver interview.
Be Prepared
Preparation is key, and you don't want to seem unqualified for the position. So, before your interview, research the company you've applied to and come ready with your own questions. Show them that you've done your homework and are a responsible and organized person.
You should also review the job description and check out the company's website so you can mention how your skills meet their specific needs.
Connect with the Interviewer
During your interview, try to connect with the interviewer on both a personal and professional level. Establish common ground so they can learn who you are as a person, not just as an applicant. Ask thoughtful questions about the role and show genuine interest in their answers by actively listening to what they're saying. This connection will make you memorable and give insight into why you're a good fit for the position.
Show Confidence
Be confident in yourself! Staying calm and collected will get you through the interview, even if you feel uncomfortable or anxious. Additionally, showing poise and confidence may improve the interviewer's opinion of you, regardless of if you fumble some of your answers.
Show that you can handle pressure and adversity, which are both fundamental qualities to have as a caregiver.
Be Genuine
Hiding who you truly are will only hurt you in the end. Instead, don't be afraid to show your personality and let your genuine self shine through. The people you'll be working with need to get a sense of who you are and why you would be the best fit for the job. Being vulnerable and honest is the best way to make an impression and distinguish yourself from other applicants.
Not everyone will have similar reasons for wanting to be a professional caregiver, and the interviewer will appreciate hearing your unique perspective.
Express Interest in the Position
Professional caregiving requires a great deal of responsibility and compassion. Before and during your interview, express that you have these skills and why you're qualified.
Show enthusiasm for the company's mission by making it clear you're passionate about taking on the role. This will help the interviewer see that you're serious about joining their team, thus increasing your chances of getting hired.
Conclusion
Think of your caregiver interview as a two-way conversation. Both the interviewer and the applicant need to get to know one another and determine if it's a good fit. Following the tips above can make a huge difference and increase your chances of getting hired.
At Visiting Angels Prescott, AZ, we are always looking for passionate caregivers who can provide excellent care and meet the needs of our clients. If you want to be part of our team, apply online or call 928-220-4100.