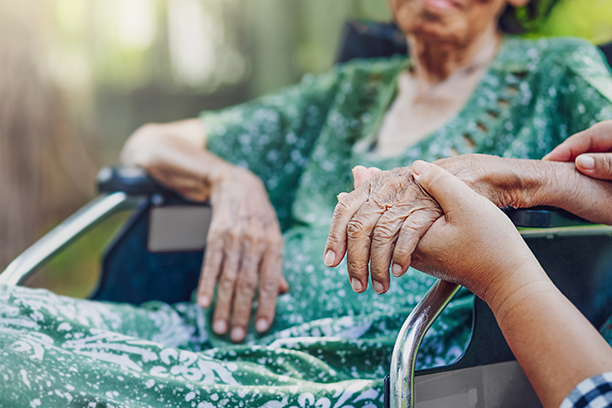 Characteristics of a Top-Quality Caregiver in the San Angelo Area
From that special teacher who inspired you to learn to that compassionate nurse who helped care for your family member, top-quality caregivers often leave lasting impressions in our lives. As your loved one ages and begins to need assistance from a caregiver in the San Angelo area, it's important you find someone who will provide your loved one with the supportive and professional care they deserve.
Caregivers with Commitment
While the day-to-day tasks a caregiver in the San Angelo area might help your loved one with may seem basic, a caregiver's approach to care can make all the difference. When finding the right caregiver for your loved one, you need someone who is dedicated to providing the best possible care each and every day. Your caregiver should carry out their job in a highly professional manner. They should honor their commitments, and be reliable and responsible. After all, you are inviting this caregiver into your loved one's home. You need to be sure they respect your loved one's environment and that they can be trusted to care for your loved one's needs.
Passionate Caregivers in San Angelo
The true mark of a great caregiver in the San Angelo area is someone who loves the work they do. Caring for seniors requires a great deal of physical and emotional energy that not everyone is able to invest. When you find a caregiver who loves their job and the people they care for, it shows. These passionate caregivers are willing to go the extra mile to improve your loved one's quality of life. They are creative when it comes to introducing your loved one to new activities and they focus on finding new ways for your loved one to maintain their comfort and independence.
Caregivers with Good Judgment
Your San Angelo-area caregiver should be able to brighten your loved one's day while making sure they remain safe and well cared for. Your caregiver should be able to exercise good judgment with regards to maintaining confidentiality. They should also be able to maintain a safe and healthy environment for your loved one, and should be able to determine if your loved one is ever in danger.
To learn more about what makes a great caregiver and to find out about our dedicated, passionate, and responsible caregivers at Visiting Angels® San Angelo, contact our office today.
Serving San Angelo and the Communities in Tom Green and Runnels Counties
Visiting Angels
SAN ANGELO, TX
3290 Sherwood Way
San Angelo, TX 76901
Phone: 325-716-1803
Fax: 800-508-1803