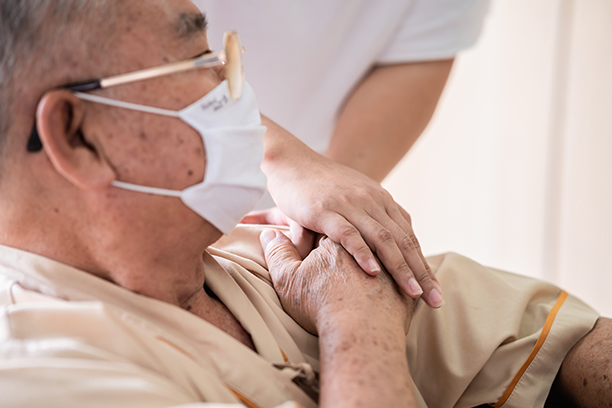 Alzheimer's Services
About Our Alzheimer's Care Referrals
Each day at Visiting Angels Sanford we meet with families searching for quality Alzheimer's care. Finding quality care for Alzheimer's or dementia can seem an uphill battle. There are so many questions that need answers and all families need support during this difficult time. If your family is struggling with a diagnosis of Alzheimer's or dementia, please call us. We can help.
When a family member is diagnosed with Alzheimer's or dementia, it starts your family on a journey you probably never thought you'd make. Questions start to swirl. How long will Mom or Dad be able to live alone? How will I balance their new needs with the needs of my children and job? What happens when Mom or Dad can no longer live independently?
All of these questions, and others, need answers. One of the best ways to get answers is to engage a home care agency. Visiting Angels Sanford provides Alzheimer's care referrals for families throughout Seminole County. We can help your family navigate this journey and answer questions regarding the care of your loved one.
When Alzheimer's care is engaged soon after diagnosis, individuals see long term benefits from the continuity of care provided by familiar individuals. The sooner care is engaged, the longer your loved one has to become comfortable with their caregiver. This should result in less stress and anxiety for your loved one.
Personalized Alzheimer's Care Services
Our dedication to providing quality Alzheimer's care referrals is based on the belief that personalized care is essential to the health and well-being of our clients. We always establish care plans based on the input of the families we serve. Each of our Alzheimer's care referral clients receives a care plan designed to meet their individual needs.
We invite you to call our office in Sanford to learn more about our Alzheimer's and dementia care referrals.
Serving Seminole County, FL and Surrounding Areas
Visiting Angels SANFORD, FLORIDA
613 East 1st St
Sanford, FL 32771
Phone: 407-302-4138