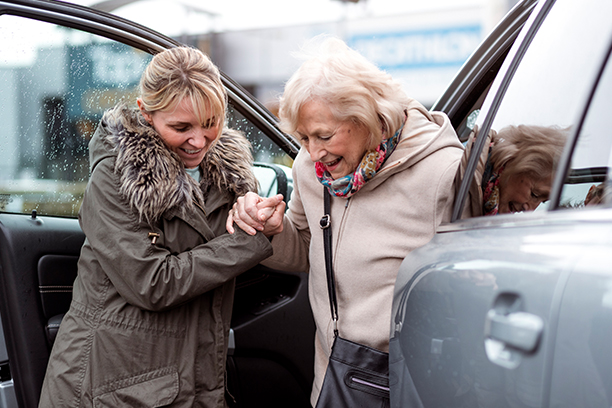 Companion Care in Orange City
Helping Seniors When They Are Lonely
If you've been wondering whether companion care in Orange City could be helpful in combating the loneliness of a senior loved one, the short answer is yes, absolutely! Companion care is an excellent addition to an overall, comprehensive approach to senior isolation and depression.
Tips For Combating Senior Loneliness
At Visiting Angels® Sanford, we recommend taking as many of the following steps as possible to address and/or prevent your loved one from experiencing the worst effects of loneliness:
Make a schedule and involve everyone. Consider coordinating with friends and family to form a loose schedule of calls and visits. Be sure your loved one is being contacted (via phone or in person) a few times, if not several times, per week.
Make sure contacts include opportunities for meaningful interaction. One idea might be to ask advice about an issue related to their former line of work or an old pastime. You might also ask something about their own childhood, giving them an opportunity to reminisce and share.
Try to engage your loved one in an old or new hobby. Be creative--for example, maybe they can't play basketball anymore, but maybe you could buy or rig up a makeshift net inside the house. Don't be afraid to just be silly and have fun. Laughter is good medicine.
If they are able and willing, consider getting them some kind of small pet. Ideally, this pet will be the kind that can return affection, but even a fish can bring some joy and a sense of responsibility.
Engage the services of a companion care professional. At Visiting Angels Sanford, we have an established network of qualified, local companion care professionals in the Orange City area, ready to step in and help whenever you need it. We understand the value of a trusted referral, especially when it comes to something as precious as your loved one.
Companion Care in Orange City Referral Area
At Visiting Angels Sanford, we're happy to provide caregiver referrals for companion care in the following local communities:
Orange City
Sanford
Longwood
Winter Springs
Altamonte Springs
Deland
Oviedo
Apopka
Casselberry
Forest City
Wekiva Springs
And the surrounding area
For more information or to schedule an appointment for a free companion care assessment in Orange City, please reach out to Visiting Angels Sanford today. Our caregiver referrals can help your loved one live a more fulfilled life, even as they age.
Serving Seminole County, FL and Surrounding Areas
Visiting Angels SANFORD, FLORIDA
613 East 1st St
Sanford, FL 32771
Phone: 407-302-4138
NR30211302