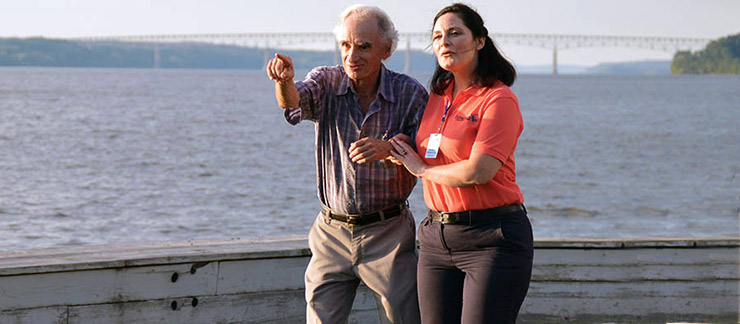 6 Early Signs of Dementia
Forgetting a person's name, appointment, or computer password can be frustrating, but it's usually not a major concern. However, when your aging loved one struggles with their memory, can't concentrate, and demonstrates significant personality changes, then something more serious—such as dementia—could be the culprit.
While more than 5 million adults 65 or older are living with dementia, the signs are sometimes subtle or overlooked by family and friends. Identifying early signs of dementia and seeking appropriate medical care can help your senior connect with helpful dementia care resources to manage their condition.
What Are Early Dementia Signs and Symptoms?
If your loved one occasionally struggles with their memory, it doesn't necessarily mean they have dementia. Though dementia involves memory loss, the condition affects each person differently and worsens over time. Make sure to pay attention to tell-tale symptoms.
Early signs of dementia may include:
Forgetting recently learned information
Does your loved one routinely forget information they just learned? For example, asking what's for dinner when you just told them spaghetti or asking someone their name when the person just introduced themselves could indicate a problem.
Repeating stories or questions
When your loved one repeats stories or asks the same questions constantly could be a significant short-term memory issue.
Getting lost or becoming disoriented in familiar places
One of the most common and obvious signs occurs when an older adult suddenly becomes disoriented or lost when going to the grocery store, the doctor's office, a relative's house, or another familiar location. Getting lost or disoriented is a serious safety concern that should be addressed with a doctor.
Unable to follow directions or focus on familiar tasks
Struggling to complete tasks such as paying bills, operating the TV, sending an email, or following a recipe — especially when these tasks were never challenging — could signal the onset of dementia.
Becoming confused about time, people, and places
Not remembering what day/month/year it is, struggling to recognize familiar family members, or becoming confused at home are concerning symptoms that should prompt a visit to the doctor.
Neglecting personal safety, hygiene, and nutrition
Dementia can cause seniors to do dangerous things, such as walking on busy roads at night. Unintentional weight loss, unkempt appearance, body odor, cluttered home environment, and other self-neglect patterns could also be indicative signs.
If you notice your loved one is routinely experiencing any of these six warning signs — or if symptoms are getting worse or occurring more frequently — you should schedule an appointment with a doctor, who can make a complete assessment.
Living with Dementia
People with dementia need to be under a doctor's care to identify early signs and seek medical care as soon as possible. Although no cure for dementia exists, some medications and strategies can help to alleviate symptoms.
Dementia is a progressive disease that worsens over time, so you should create a plan to ensure your loved one receives the personal care they need. You can help your senior age safely and comfortably in their home with the assistance of an in-home personal caregiver. A professional caregiver from Visiting Angels can do the following:
Assist with personal care and housekeeping tasks
Maintain daily and weekly routines
Provide companionship and social interaction
Reduce the risk of falls, injuries, and accidents
If your elderly loved one has been diagnosed with dementia, an in-home caregiver could be the right option for your family. To learn more about how Visiting Angels can help, schedule a free home care consultation today!