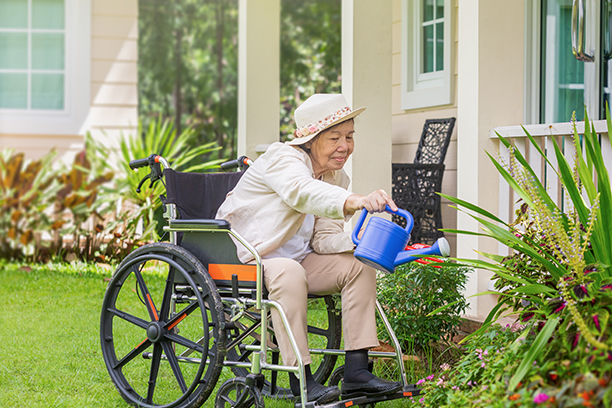 How Transitional Care in Spring Hill Reduces Hospital Readmissions
Ready-Set-Go Home with Transitional Care
Seniors who are set to be discharged from the hospital can get support with their return home through Ready-Set-Go Home, our transitional care program. At Visiting Angels® Spring Hill, we help reduce seniors' risk of being readmitted to the hospital by assisting them during the crucial weeks after their discharge. Our caregivers can provide personalized support to encourage the recovery of seniors living in Spring Hill, Bushnell, Brooksville, Hernando Beach, Ridge Manor Estates, and nearby communities.
Causes of Hospital Readmissions and the Importance of Transitional Care
Almost one-fifth of Medicare patients are readmitted to the hospital within one month of being sent home. Unfortunately, seniors have a significantly lower chance of making a full recovery if they are re-hospitalized during this time period. For this reason, reducing the risk of readmissions is vital for this demographic.
The vast majority of readmissions could be avoided if seniors could simply adhere to the instructions given to them by their doctors. However, even the most basic activities can be difficult or unsafe for elderly adults to complete alone, especially after a long illness or serious injury. For these individuals to follow doctors' orders during their recovery, they often require outside support from a dedicated care provider.
How Visiting Angels Spring Hill Can Help
We've designed our transitional care program to provide elderly adults with the crucial forms of support they need to stick to their doctors' instructions and make a full recovery. Our professional care providers deliver compassionate in-home services personalized to each care recipient's medical directives and in collaboration with their family caregivers.
We take a three-step approach to ensure we cover seniors' needs comprehensively. These steps include:
Providing in-hospital assistance. The Ready-Set-Go Home program starts at the hospital. Our caregivers provide support for both seniors and their family members, helping them prepare for the upcoming transition.
Providing in-home care. Once the senior has been discharged, we continue to support them through physical assistance with daily needs and important reminders. By conducting ongoing monitoring during this time, we can help seniors avoid engaging in risky behaviors that could lead to a readmission.
Providing care from our office. Our office staff work behind the scenes at our local care agency in Spring Hill to coordinate deliveries, facilitate reminders, and identify high-risk individuals.
Are you ready to set up transitional care for a loved one who will soon be discharged from the hospital? Reach out to Visiting Angels Spring Hill today to request a free consultation.
Serving Spring Hill, Brooksville and the Communities of Hernando and Sumter Counties
Visiting Angels
SPRING HILL, FL
5331 Commercial Way
Spring Hill, FL 34606
Phone: 352-805-9160