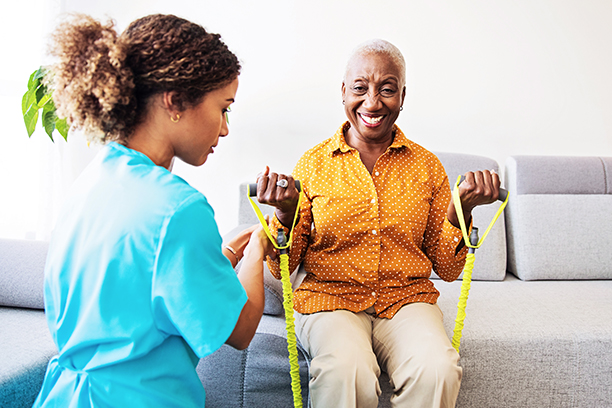 About Visiting Angels
Hello and Welcome to Visiting Angels in Stamford, CT!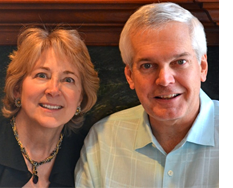 We are Jim and Carol Keane providing senior in-home care and elderly living assistance to residents of Greenwich, Byram, Glenville, Cos Cob, Riverside, Old Greenwich, Stamford, Glenbrook, Springdale, Noroton, Darien and New Canaan. Local to this region and currently living in Stamford after raising our family for 20 years in Riverside, we remain very active in the community, having served on many local boards and volunteer organizations.
Carol and I pride ourselves on providing and matching the best qualified caregivers to our clients in need of personal care. As a licensed home care agency, we achieve this through our rigorous multiple interview process and by providing ongoing education to our employees. In addition, for your protection, we do a national as well as a state background check on all of our employees, including DMV and prior supervisory reference checks, to ensure that only the most reputable and qualified caregivers enter our employment. Our high standards include multiple interviews with each caregiver, following a diligent pre-screening, before the caregiver is even considered for employment with Visiting Angels.
Whether your parent, relative or dear friend needs just a few chores done and some companionship on an intermittent basis, or complete 24/7 hands-on care, we and our caregivers will be there to provide the exact care that you wish. We closely monitor our caregivers using a modern computer/telephony-based scheduling system which continuously informs us 24 hours a day of any delayed arrivals or changes in schedule, so that we are always in the know and can adjust accordingly. And we, Jim and Carol, personally visit our clients' homes on a regular unannounced basis to ensure our caregivers continue to exceed our clients' expectations. We regularly keep your family informed of all progress and issues through ongoing communication with your designated family contact.
As Dorothy said, "There is no place like Home," and our primary goal is to keep your loved one at home as long as possible, comfortable and safe. Our secondary goal is to relieve family stress, allowing you to resume your normal role as daughter, son, spouse or friend to your loved one……and we ensure this by providing you with the best caregivers and regularly keeping in touch with you on progress and developments.
Why not give us a try?
We invite you to call us at 203-658-8800 or email Jim at jkeane@visitingangels.com or Carol at ckeane@visitingangels.com. We can schedule a free in-home consultation anytime at your convenience, including evenings and weekends.
Thank you and take care,
Jim and Carol Keane
Owners of Visiting Angels
Serving Greenwich, Stamford, Darien and New Canaan
Visiting Angels
STAMFORD, CT
1266 East Main St Suite 700 R
Stamford, CT 06902
Phone: 203-658-8800
Fax: 888-589-3686