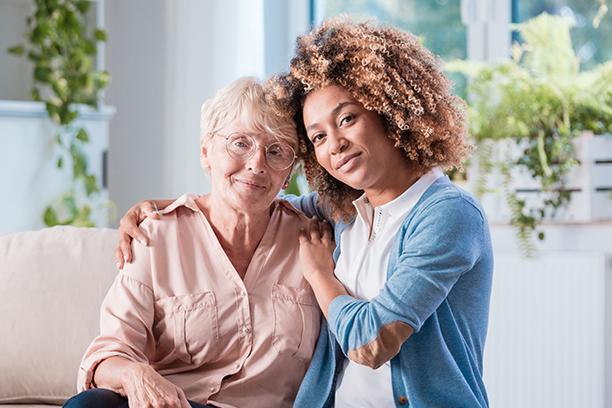 Frequently Asked Questions for Local Home Care Professionals in Stratford, CT
At Visiting Angels Stratford, we understand you might have questions about arranging at home care for your senior loved one, so our local home care professionals are here to answer common questions families have about how we excel in home care services
Q: What services do you offer?
A: At Visiting Angels Stratford, we provide a variety of personal care services together with companion care. Our services are tailored to the needs of our clients. Our local home care professionals can help seniors with everyday tasks, medication and fluid reminders, light housekeeping, personal hygiene and running errands. Our goal is to help seniors stay independent and safe while living in the comfort of their home.
Q: Could you explain to me the term "aging in place"?
A: Aging in place means that a senior gets the professional care and support they need, but without moving to a nursing home or care facility. They stay in their home or live with their family.
Q: Are your senior care services also available in assisted living facilities?
A: Yes. Sometimes the care and help seniors receive in the assisted living facility may not be enough. In that case, a Visiting Angels caregiver could help a senior maintain independence and live comfortably. You are allowed to hire local home care professionals even though you are living in a nursing home or assisted living facility.
Q: If I want to hire a Visiting Angels caregiver, how long it will take?
A: General senior care services that we offer can be provided within 2 days, or often the same day you contact us.
Q: Let's say that I have appointments that cannot be rescheduled. In that case, is it possible to change my schedule with Visiting Angels?
A: At Visiting Angels, clients and their schedules are our priority. So, yes it's possible to change and adapt your schedule, you just need to let us know one week in advance.
Q: I'd like to start home care services with your company. What do I do?
A: Contact our office in Stratford, CT, to speak to one of our local home care professionals. Then, we will send our staff to your home and give you a free consultation. During this visit, our staff will talk with you and find the caregiver that matches your personality and needs. After that, you will meet your caregiver, and if you are satisfied, they will start working for you.
Serving Fairfield and New Haven Counties
Visiting Angels
STRATFORD, CT
2505 Main St Bldg 2 #204B
Stratford, CT 06615
Phone: (203) 298-9700
Fax: 203-298-9677