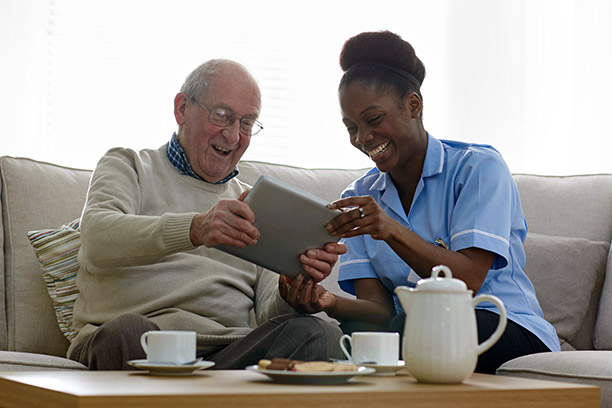 Alzheimer's Care Services in Sudbury
Alzheimer's and Dementia Care Services from Visiting Angels Sudbury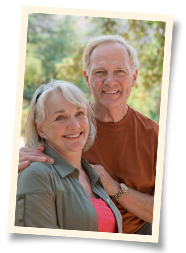 Visiting Angels Sudbury is a skilled provider of Alzheimer's and dementia care services. We are experienced in addressing the unique aspects of memory care. To help our caregivers assist patients with memory disorders, Visiting Angels offers caregivers access to a specialized training program. This program was designed with input from the Alzheimer's Foundation of America to give caregivers detailed guidance for working with memory related illness. Alzheimer's and dementia care services from Visiting Angels Sudbury can provide your loved one with the specialized care they need while ensuring their dignity remains intact.
Regular Monitoring of Alzheimer's and Dementia Care Services
When providing dementia and Alzheimers care, Visiting Angels Sudbury utilizes a system of continuous monitoring. We ensure the quality of our care by conducting regular follow-ups with our clients. Our agency accomplishes this by placing regular phone calls to check in on our clients. Alzheimer's and dementia care services from Visiting Angels Sudbury also include occasional drop in visits to monitor your loved one's well-being in person. Having an open line of communication allows us to notify you quickly if sudden changes in your loved one's behavior pop up. With our services you will have an extra set of eyes and ears focused on the well being of your loved one.
Getting Started with Memory Care in Sudbury
At Visiting Angels Sudbury, we make it easy to begin your Alzheimer's and dementia care services. We begin by meeting with you in person to discuss your needs for care. You can prepare for this meeting by thinking about what types of physical assistance your loved one needs, their current emotional needs, and any other areas you would like assistance in. We will assess the home for any potential safety concerns and help you identify ways to address them. Once all of this is settled, Visiting Angels Sudbury will help you choose one of our caregivers for your Alzheimer's and dementia care services. While we pre-screen our memory care specialists for potential matches, the final choice in provider is yours.
For outstanding Alzheimer's and dementia care services close to home, call Visiting Angels Sudbury. Our free in home assessment can help you identify ways we can help your loved one maintain their quality of life at home.
Serving Sudbury, Weston, Framingham and other Communities in Middlesex County, Massachusetts
Visiting Angels
SUDBURY, MA
142 North Rd #F130
Sudbury, MA 01776
Phone: 978-287-2002
Fax: 978-287-5060