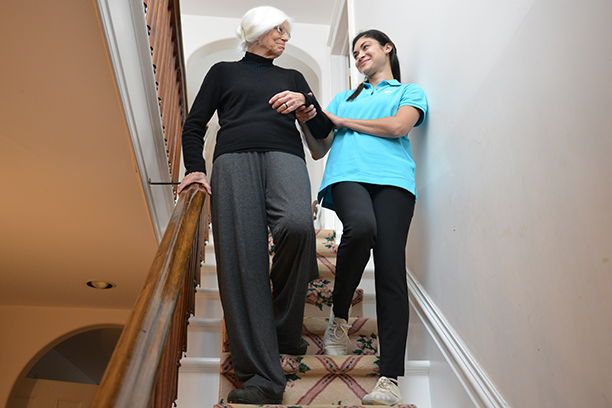 Dementia Care in West Warwick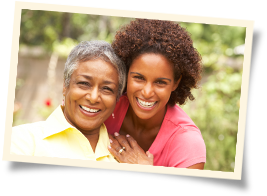 How to Answer 'I Want to Go Home'
As a leading provider of dementia care in West Warwick, we understand the challenges that come with caring for a loved one with dementia. When we provide care to individuals living with dementia, we're able to draw on professional experience and knowledge when we're faced with tough situations. If you don't have that kind of experience, it's hard to navigate moments of confusion or agitation by your loved one.
This is true even in moments that seem relatively harmless. For example, how should you respond when your loved one says they want to go home, even though they're already there?
Below, our dementia care team at Visiting Angels® Warwick will outline some of the strategies you can use to respond to this request.
Dementia Care Tips for 'I Want to Go Home' Situations
Validate Their Request Instead of Contradicting It. Most of the time, it's actively unhelpful to correct people with dementia when they become confused. If your loved one doesn't recognize their home, you'll only make them more anxious and confused by telling them they're already there. Instead, it's better to validate their request (That sounds like a good idea!") and then take the following steps.
Buy Time and Redirect Their Attention Elsewhere. Usually, the best way to respond to 'I want to go home' is to buy yourself some time and then find a way to redirect your loved one's attention. For example, you can tell them you'll go home as soon as you've tidied up after dinner, then ask them for help clearing the table. You can also try putting on a favorite song or movie, or directing the conversation to a different topic.
Focus on the Underlying Source of Discomfort. When someone with dementia says they want to go home, it usually means they feel tired, anxious, or stressed. As a caregiver, the best thing to do is try and make your loved one as relaxed and comfortable as possible. Be reassuring, direct their attention to activities that bring them comfort, and try to minimize any possible sources of stress.
Dementia Care in West Warwick
If you have a loved one in West Warwick who is living with dementia, Visiting Angels Warwick is here to help. We can help your loved one remain in their own home, helping them maintain daily routines and live safely and comfortably. At the same time, our dementia care team can make caring for your loved one more manageable, reducing your risk of caregiver burnout.
Our dementia care services are provided in West Warwick and neighboring areas, with in-home services available in:
West Warwick
Westerly
South Kingstown
Scituate
Coventry
Surrounding areas
Contact Visiting Angels Warwick today to request a free dementia care consultation for your loved one in West Warwick.
Serving Washington, Kent , Western Providence and Newport Counties
Visiting Angels
WARWICK, RI
1865 Post Rd #103
Warwick, RI 02886
Phone: 401-384-7900
Fax: 860-449-1656