When Should I Find Dementia Care Services in Andover?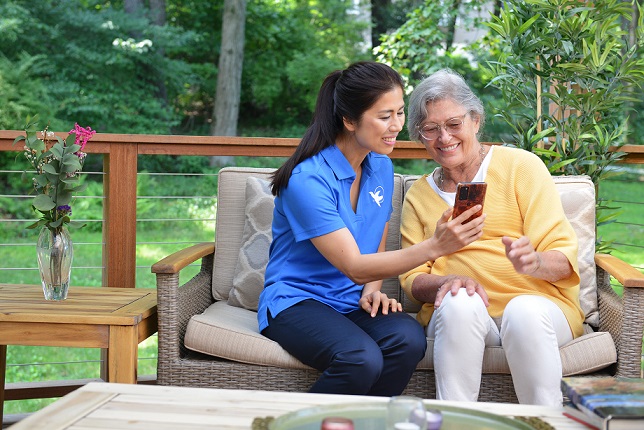 Living with dementia is not easy. Given the challenges that this disorder can bring, it's important to make sure your loved one has enough support. With in-home dementia care services throughout Andover, Visiting Angels® Wichita can provide the kind, loving, and flexible service your family needs.
To make the important decision about when to get started with our in-home assistance, pay attention to any of the following symptoms. If your loved one is suffering from any of the effects outlined below, now is the right time to secure our dementia care.
Signs That it is Time for Dementia Care
Struggles with daily tasks.
Do they struggle to keep up with daily bathing and other forms of self-care? Is their home consistently messy? Are they able to prepare healthy meals and maintain a proper diet?


Changes in behavior.
Have they become more irritable and anxious recently?


Wandering.
Do they suffer from moments of extreme confusion? Do you believe they are at risk of wandering away and getting lost?


Household falls.
Are they at a heightened risk of a household fall or other accident?


Refusal of care.
Do they often refuse to take medication or resist medical advice in other ways?


Depression and isolation. D
oes your loved one participate in social activities? Do they seem lonely or depressed?
About Our Dementia Care Services in Andover
If you notice that your loved one exhibits any of the indicators we've outlined above, now is the time to get started with our dementia care. Our loving caregivers can provide flexible assistance with bathing and grooming, fall prevention, mobility aid, medication reminders, light housework, and much more. We will be there to make their life easier, safer, and more comfortable, allowing you to take more time away without feeling guilty.
With our support, your loved one can continue to enjoy the comfort, privacy, and dignity of aging in place. We are proud to offer our dementia care services throughout:
Andover
Wichita
Derby
Haysville
Valley Center
Park City
and the surrounding areas
The first step to getting started with our dementia care in Andover is to schedule your free initial care consultation. Call Visiting Angels Wichita to schedule this meeting today.