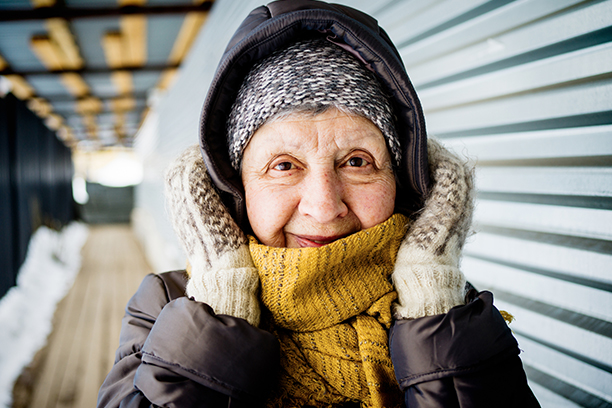 Wichita Falls, TX Support Groups
Memories in the Making
Where Art Meets Alzheimer's
Memories in the Making®, the Alzheimer's Association art program for people with dementia, is a weekly one-hour art session where caregiver and loved one can take a moment to enjoy the creative release of watercolor painting. While loved ones work on their paintings, caregivers are there to capture any stories the art brings forward. All are welcome. No registration necessary, just drop in.
The Forum
2120 Speedway, Wichita Falls, TX
Each Thursday beginning February 1st
10:00am-11:00am-Free to attend
In the Club Room
All art supplies are provided.
A caregiver must attend with their loved one.
---
Whether you are caring for a loved one with dementia at home or your loved one lives in a dementia care community or hospice, you may benefit from the support of people who understand what you are going through. The Alzheimer's Association offers support groups and education programs to help you at every stage of the journey.
---
Support Groups-April
Spousal Support Group
April 3, 10:00 am First Tuesday
901 Indiana St., Ste. 350
Wichita Falls 76301
Support Group
April 12, 12:30 pm 2nd Thursday
United Methodist Church
630 W. Main St., Munday 76371
Support Group
April 12, 12:30 pm 2nd Thursday
Texhoma Christian Care Center
Main Street Library 3001 Loop 11
Wichita Falls 76306
Brown Bag Support Group
April 18, 12:00 pm 2nd Wednesday
901 Indiana St., Ste. 350
Wichita Falls 76301
Support Group
April 21, 10:00 am 3rd Saturday
Brookdale Sikes Lake (Second Floor Library)
2649 Plaza Parkway
Wichita Falls 76308
Support Group
April 24, 6:30 pm Last Tuesday
House of Hope
5100 Stone Lake Dr.
Wichita Falls 76310
Support Group
April 30, 6:30 pm Last Monday
St. Mary's Church Convent
101 Church Rd.
Windthorst TX 76389
---
Education Program - April
Alzheimer's is a disease of the brain that causes problems with memory, thinking and behavior. It is not a normal part of aging. If you or someone you know is affected by Alzheimer's disease or any other form of dementia, it's time to learn the facts. This program provides information on detection, causes and risk fac-tors, stages of the disease, treatment, and much more.
WEDNESDAY, April 11, 2018 2:00—3:30 PM
First Texas Building
901 Indiana St., First Floor Room 180
Wichita Falls, TX 76301
940-767-8800 to register
---
There is no charge to attend support groups or education programs, but registration is appreciated. Please call Sue Gross at 940-767-8800 for more information or to reserve a place.
Serving Wichita Falls & the Surrounding Areas
Visiting Angels
WICHITA FALLS, TX
1812 Rose St
Wichita Falls, TX 76301
Phone: 940-257-6265
Fax: 940-257-6634