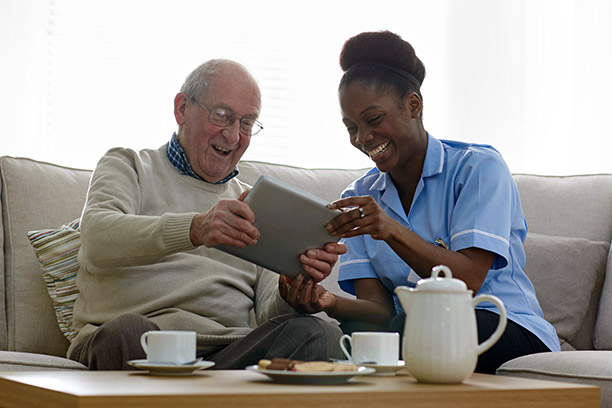 Alzheimer's Care Services
Alzheimer's Care in Kennesaw GA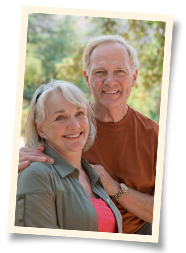 Dementia and Alzheimer's are challenging disorders. Alzheimer's disease makes up between 50 to 80% of all dementia cases. Because these diseases are progressive, they require increasing amounts of care over time. In the early stages, the symptoms your loved one is experiencing may seem mild, but by the later stages they may become more severe. Trying to care for a loved one who suffers from Alzheimer's or dementia on your own can be a monumental task. If you live in the Kennesaw area, Alzheimer's care from Visiting Angels Acworth GA can help.
Expert Alzheimer's Care
When you call Visiting Angels Acworth GA for Alzheimer's care services, your loved one will benefit from the expertise of the Alzheimer's Foundation of America. Visiting Angels tapped into their in-depth knowledge when designing our memory care training program. This specialized program addresses the subtle nuances of memory care so our caregivers can provide the most effective care possible. Each of our caregivers has the opportunity to participate in this unique training program. Keeping your aging loved one safe at home and doing so while treating with them with dignity and respect is at the forefront of Alzheimer's care from Visiting Angels Acworth GA.
Alzheimer's Care Provides Help with Many Tasks
Alzheimer's care services from Visiting Angels Acworth GA include assistance with many activities of daily living. From help with bathing, dressing, and grooming, to assistance with medication reminders, dietary monitoring, and meal planning, professional caregivers from our Kennesaw-area agency are ready to help. Our Alzheimer's care services can also include aid with tasks outside the home such as running errands, grocery shopping, getting to physician appointments, walking, and more. Because plans are personalized to suit individual needs, your loved one will always have access to the assistance they personally need.
Around the Clock Care in Kennesaw GA
Scheduling of Alzheimer's care services with Visiting Angels Acworth GA is also focused on individual preferences. We don't want outside care to upset your loved one's current routines. Helping your struggling family member feel safe and secure is our priority. As your loved one's illness progresses and their needs grow, the Alzheimer's care services we provide can also grow. In the beginning, you may only need a brief visit a couple of times per week. As times goes on, you may find your loved one in need of around the clock care. Whatever stage of illness you find your family dealing with, we can help.
For reliable and compassionate Alzheimer's care in the Kennesaw area, contact Visiting Angels Acworth GA today.
Serving Kennesaw, Acworth, Emerson, Cartersville and the Surrounding Areas
Visiting Angels
ACWORTH, GA
3950 Cobb Parkway #704
Acworth, GA 30101
Phone: 770-485-7276
Fax: 770-485-7187