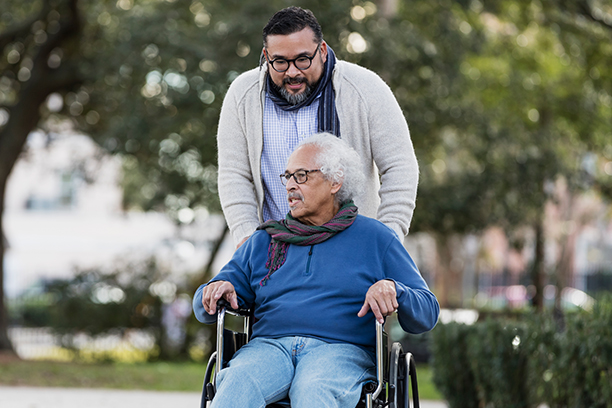 Respite Care in Albany OR: Reconnecting Parents and Adult Children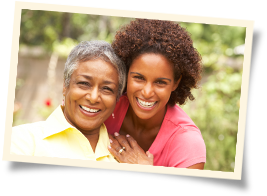 If you're caring for a loved one in Albany OR, you know how overwhelming it can be to take on the role of caregiver. In addition to becoming emotionally exhausted, many family caregivers become socially isolated and experience intense stress. Prevent the effects of caregiver burnout by turning to a high-quality care agency for personalized respite care services. At Visiting Angels® Albany OR, our professional care providers in Albany OR, Salem, Corvallis, and the surrounding communities are prepared to offer the assistance that you need to ensure your loved one is receiving well-rounded care while helping you maintain a more manageable workload.
Why Choose Respite Care in Albany OR
Those who are experiencing caregiver burnout may find that their ability to offer their loved one the best care possible is starting to dwindle. Like any job or other responsibility, you need time off now and again in order to be productive and efficient in your role. A respite care provider from Visiting Angels Albany OR allows you to take personal time when you need it so that you can tend to your own self-care needs and personal responsibilities. You can take the time to reconnect with your loved one the way you used to.
Types of Respite Care for Albany OR
Since our care providers are able to help out with a range of day-to-day activities and offer personalized senior care plans, you can have confidence that we're ready to meet the unique needs of your loved one. From assistance with personal care routines to mobility support and compassionate companionship, our professional senior care providers at Visiting Angels Albany OR do it all.
Your loved one's tailor-made care plan could include the following types of care:
Temporary Care. Temporary care fills in for family caregivers during emergency situations or longer vacations.
Part-Time Care. Part-time care provides respite for a few hours each week, enabling family caregivers to take time off when they need it most.
Support Care. With support care, family caregivers work alongside a professional care provider to reduce the burden of caregiving.
Albany OR's Trusted Respite Care Providers
Getting started with respite care is easy. Just contact our office by phone and our helpful staff will work with you to arrange a free care consultation in the comfort and convenience of your loved one's home. Our free consultations and range of senior care services are available for families throughout the Albany OR area, including the communities of Salem, Corvallis, and other nearby towns.
Don't hesitate to learn more about respite care by calling Visiting Angels Albany OR today.
Serving the Marion-Polk and Linn-Benton Counties,OR
Visiting Angels
ALBANY, OREGON
250 Broadalbin Street SW Suite 250
Albany, OR 97321
Phone: 541-928-2061
Fax: 541-928-2210