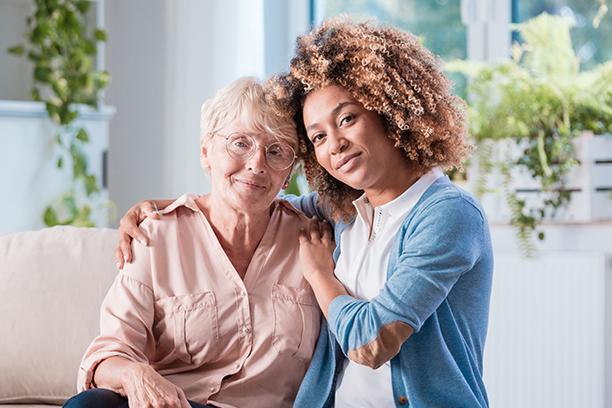 How Transitional Care in Alexandria, VA Reduces Hospital Readmissions
Ready-Set-Go Home with Transitional Care
Reducing hospital readmissions is the goal of our transitional care program for elderly adults. At Visiting Angels® Alexandria, we know home is where older adults want to be, not in the hospital. Our Ready-Set-Go Home program has been carefully designed to provide multiple levels of care for seniors and their family members, helping them minimize the chances of rehospitalization.
What Causes Hospital Readmissions for Seniors in Alexandria?
Nearly one-fifth of seniors on Medicare who are discharged from the hospital return within a thirty-day period. This can be stressful and disruptive to the recovery process. It can also reduce the chances that they will ever regain their full functionality.
It's important to know what causes such a high rate of hospital readmissions among seniors. In many cases, seniors develop complications that require a return to the hospital because they cannot look after their own well-being in their vulnerable state following discharge. When they lack external support with crucial tasks like bathing, grooming, and remembering medication schedules, their overall well-being can suffer.
How Transitional Care Can Help
At Visiting Angels Alexandria, we take a three-prong approach to transitional care to tackle the reasons why seniors often end up back at the hospital after a lengthy stay. We begin by offering assistance before the senior has even been discharged. Our care coordinators visit the hospital to discuss discharge plans with family members and provide guidance using our Ready-Set-Go Home discharge planning guide.
The second step is to offer care after the senior has arrived back home. Our caregiving team can provide mobility support, walking assistance, and help with personal care. They can also cook nutritious meals, provide necessary reminders, and transport seniors to follow-up appointments. This reliable companionship is often crucial for elderly adults who feel weak or lack energy following a serious illness.
Throughout this care process, our team will be working at our local office to facilitate logistics, deliveries, and reminders. With this level of support, you can have confidence about your loved one's ability to avoid an untimely return to the hospital. That way, they can remain safe and content at home for longer.
Are you ready to learn more about the Ready-Set-Go Home transitional care program from Visiting Angels Alexandria? Call today to set up a free consultation in Alexandria, Franconia, Arlington, Fort Hunt, Kingstowne, Lincolnia, Potomac, or a nearby community!
Serving Arlington, Alexandria and the Surrounding Communities
Visiting Angels
ALEXANDRIA, VA
85 S Bragg St #501
Alexandria, VA 22312
Phone: 703-750-8121
Fax: 703-333-5892