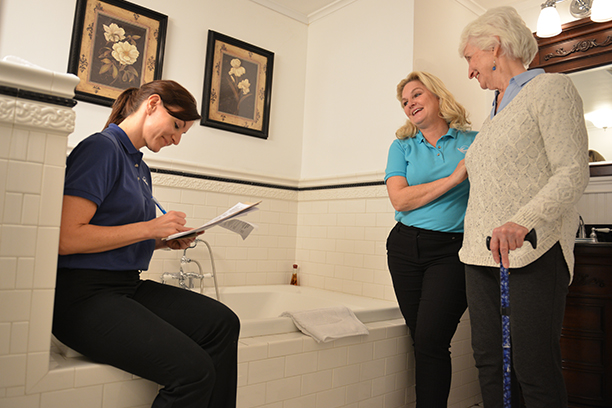 Respite Care in Athens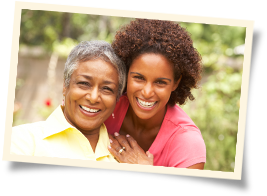 Our respite care services at Visiting Angels Athens® offer a helping hand to seniors and support and peace of mind to family caregivers in the Athens, GA area. With part-time, temporary, or support care, family caregivers can get the time they need to rest and recharge while ensuring their loved ones' exact needs are met.
Offering Respite Care for Family Caregivers in Athens
At Visiting Angels Athens, we know how challenging it can be for family caregivers to juggle caring for a loved one with paid work, family time, and other commitments. Unfortunately, it's easy for family caregivers to have so much on their plates that they are in danger of caregiver stress or burnout. They can also start to resent their parent. Respite care from Visiting Angels Athens can reconnect a parent and adult child to their former relationship.
Our care services at Visiting Angels Athens help ease the burdens of care to ensure seniors and family caregivers alike stay healthy and content. Whether you're worried about who will care for your loved one while you are on vacation, or you're concerned about keeping up with your loved one's growing needs, we're committed to providing care that's right for you and your loved one.
Types of Respite Care Offered in Athens
We offer personalized services tailored to meet the exact needs, schedules, and preferences of each senior we care for in Athens. We can provide help around the house, companionship, transportation, and more, as well as specialized care to those with memory disorders and chronic conditions.
Our care services for seniors in Athens include:
Temporary Care. This type of care provides support to your loved one when you are away for an extended period of time, such as when you are on vacation or due to an emergency.
Part-Time Care. Our part-time care services offer care a few hours a week to give family caregivers an opportunity to rest, recharge, and take care of other personal matters.
Support Care. With support care, professional caregivers work alongside family caregivers to ease the burdens of care.
Athens' Respite Care Specialists
At Visiting Angels Athens, we applaud the hard work family caregivers in Athens, Watkinsville, Good Hope, Bethlehem, North High Shoals, Monroe, and the surrounding areas devote to helping seniors stay healthy and a part of our community. Our respite care services provide support to these dedicated family caregivers in the Athens, GA area the minute they call our office. We're happy to answer any questions, schedule a free care consultation, and find the best caregiver for each senior through Select Your Caregiver®.
Book your loved one's free respite care consultation by calling Visiting Angels Athens today.
Serving the Athens Region including Barrow, Clarke, Oconee and Walton Counties
Visiting Angels
ATHENS, GA
3700 Atlanta Hwy #40
Athens, GA 30606
Phone: 678-710-8238
Fax: 678-866-2033