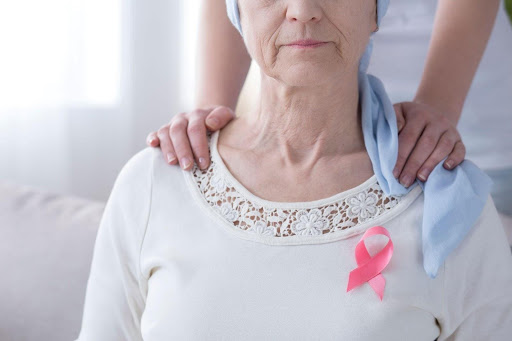 Creating a Fall Prevention Plan
According to the Centers for Disease Control and Prevention, an older adult falls every second of every day, making falls the leading cause of injury in adults 65 and older. Falls are common, but they don't have to be inevitable with age. To reduce your chances of falling and injury, consider creating a fall prevention plan to keep yourself safe in and outside the home.
The Risks of Falling
Falls are one of the leading causes of injury and injury-related deaths in those aged 65 and older. Common injuries related to falling include broken bones, concussions, bruising and internal bleeding. In addition to physical injury, falls can also cause mental and emotional challenges in seniors. After a fall, some seniors might feel unsafe or develop anxiety around falling again. Falling may also make them feel uncomfortable in their home or build stress around traveling outside the house alone.
Creating a Fall Prevention Plan
Falls don't have to be inevitable. Creating a fall prevention plan can help you reduce your chances of falling in and outside the home.
Identify fall risks in the home
Most falls happen inside the home and are preventable. Common fall risks in the home include slipping in the shower, tripping over rugs or doorsteps, stairs, and unlit areas. Take a walk through your home with a caregiver or loved one and identify areas in your home that may be a potential fall risk.
Make changes in the home to reduce falls
Once you've identified areas that may cause a fall, you'll want to change the locations to reduce the fall risk. For unlit hallways or rooms, you can install a motion light that will turn on whenever you're in the area. For rugs, make sure you have non-slip rugs that hug the floor and don't create too much of a step from floor to carpet. You can also install bathroom handles and non-slip mats in the bathroom to reduce slipping.
If you live in a home with stairs, you may want to consider reconfiguring your home to reduce the number of times you use the stairs in a day. For example, if you have a master bedroom upstairs or laundry in the basement, you may want to consider moving your bedroom to the main floor or installing laundry in the kitchen.
Identify fall risks outside the home
Minimizing falls outside the home can feel more challenging, but identifying fall hazards on your regular routes can reduce your chances of falling. If you take a daily walk around the neighborhood, take note of uneven sidewalks or high curbs. If you frequent stores or community centers, look for accessible accesses, such as ramps and elevators. And any time you're in a new place, be aware of your surroundings. The more familiar you are, the safer your experience.
Know what to do in case of a fall
Sometimes one of the scariest parts of falling is not knowing what to do once it's happened. Talk through scenarios with your doctor, caregiver, or loved one about what to do in case of a fall. Many seniors invest in voice-activated calling devices that allow them to call a loved one or ambulance in case of a fall. Make sure you have a reliable cell phone or medical alert device to call for help outside the home.
If you do fall, you must let your doctor know right away, even if you don't think you've hurt yourself. Sometimes injuries from a fall don't surface right away, such as internal bleeding or a concussion. So, while you may feel fine directly after, you might have lagging effects that can make you feel sick or uncomfortable days down the road. Falling happens, and it's nothing to be embarrassed about, so make sure to talk to your doctor to ensure you're safe and healthy after a fall.
How Visiting Angels Can Help
If you or an aging loved one fell recently or fears falling, the team at Visiting Angels could help. Our compassionate caregivers can help prepare a fall prevention plan and provide assistance in and outside the home to keep you or your loved one safe. Our Atlanta East office serves those in Atlanta, Buckhead, Decatur, Vinings, and the surrounding Georgia communities. If you'd like to learn more about our at-home services, you can complete this online form or give us a call at 404.358.5877.