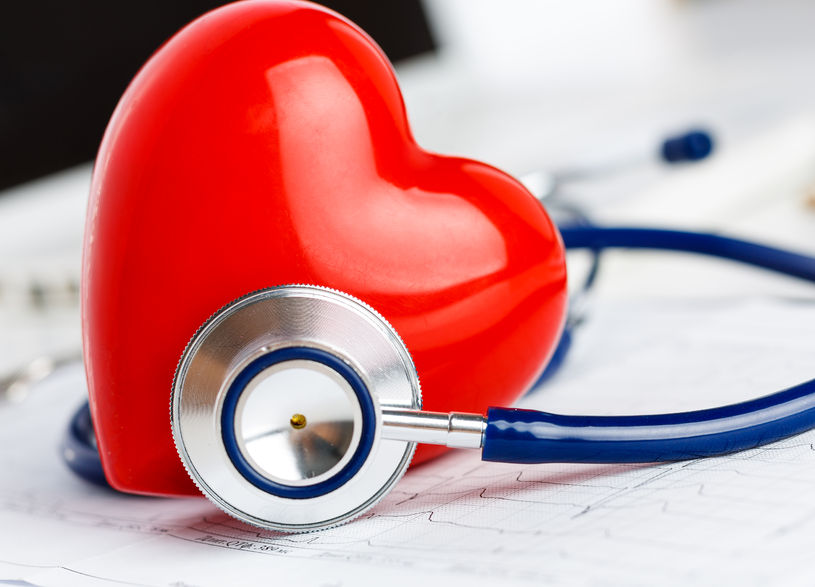 Tips for Preventing Heart Disease
According to the Centers for Disease Control and Prevention, 1 in 4 deaths in the United States results from heart disease, making it the leading cause of death. Some heart diseases are hereditary, but many of the risk factors associated with heart disease result from lifestyle choices. February is American Heart Month, making it a great time to learn about heart disease and how to prevent it.
What is Heart Disease?
Heart disease refers to a variety of cardiovascular conditions. The most common heart diseases are:
Arrhythmia- Also known as dysrhythmia, an arrhythmia occurs when there's an irregular heartbeat rhythm. It can also mean a heart beats too fast or too slow. Arrhythmia happens when the heart tissue or the electrical signals controlling the heart experience changes from disease, genetics, or injury. Many people with arrhythmia feel no symptoms, but you may experience dizziness or difficulty breathing in severe cases.
Atherosclerosis- When the buildup of fats, cholesterol, and other substances restricts blood flow, it's called atherosclerosis. The buildup can lead to a blood clot. Atherosclerosis can occur anywhere in the body, but it's most common in heart arteries. Symptoms may not always appear but can cause chest pain.
Cardiomyopathy- Cardiomyopathy is a heart muscle disease causing complications in your heart's ability to pump blood. In the early stages of the disease, there may be no symptoms. Later stages can cause breathlessness, swelling of the legs and feet, fatigue, coughing while lying down, rapid heartbeats, dizziness, and chest discomfort.
Congenital heart defects- Some babies are born with congenital heart defects, which is the most common congenital disability. This condition affects how the heart functions and how blood flows through the body. Children with congenital heart defects often get surgery. While surgery improves the heart's function, it doesn't cure the disease. Those born with congenital heart defects are more likely to develop other heart diseases later in life.
Coronary artery disease- When most people refer to heart disease, they're usually talking about coronary artery disease. This condition is the buildup of cholesterol and fatty deposits in the coronary arteries, or blood vessels responsible for carrying blood to your heart. If left untreated, coronary artery disease can cause chest pains and heart attacks.
Heart infections- When bacteria and germs flow through the bloodstream and attack the heart, it can lead to a heart infection. One of the most common heart infections is endocarditis, which is most common in those 60 years or older. This infection is life-threatening and can cause aching joints, chest pain, fatigue, flu-like symptoms, swelling of the feet or abdomen, or night sweats.
Each heart disease may differ in cause, but your chances of developing heart disease increase with high cholesterol, high blood pressure, obesity, diabetes, smoking, and excessive alcohol use.
Preventing Heart Disease
You can reduce the risk of heart disease with a doctor's assistance and lifestyle changes.
Physical Activity: Those struggling with obesity have a higher risk of developing heart disease. Participating in regular physical activity helps your body stay at a healthy weight. Exercise also strengthens your heart muscles making it easier to prevent heart disease. Your workout routine doesn't have to be intense. Even 30 minutes of moderate-intensity movement can improve your physical well-being. Be sure to consult a doctor before starting a new workout regimen.
Healthy Diet: The buildup of cholesterol and fatty substances is a primary cause of heart disease. A change of diet can reduce this buildup. Avoid foods high in cholesterol or saturated fats such as butter, cheese, and bacon. It would help if you also considered incorporating more fresh produce and lean meats into your diet, such as chicken or fish.
Routine Doctor's Visits: Many heart diseases don't show symptoms in the early stages, so it's essential to attend regular checkups with your doctor for early detection. When you're visiting your doctor, be sure to let them know of any symptoms you may have experienced, even if you don't think they're serious. Also, be honest with your doctor about habits such as smoking and drinking, as well as your diet. Giving your doctor a well-round picture of your health will help them identify potential risks.
Medication: If you've suffered a heart attack or have been diagnosed with heart disease, your doctor may prescribe medication. Taking prescription medications helps you manage symptoms and reduce the chances of your condition worsening. If you don't have heart disease but take medicine to lower your cholesterol or blood pressure, be sure to take those as prescribed as well. Forgetting to take medications or not taking medication properly can increase your chances of developing heart disease.
Change Poor Lifestyle Habits: Smoking, substance abuse, and heavy alcohol use increase your chances of developing heart disease and many other severe conditions. If you struggle with an unhealthy habit, talk to your doctor about treatment options to help you quit.
How Visiting Angels Can Help
If you or a loved one suffers from heart disease, Visiting Angels Atlanta East can help. Our team of compassionate caregivers provides transportation to doctor's appointments, healthy meal preparation, and medication reminders. We can also assist with light housekeeping, bathing, and personal grooming. Our Atlanta East office serves those in Atlanta, Buckhead, Decatur, Vinings, and the surrounding communities. If you'd like to learn more about our services, give us a call at 404.358.5877.