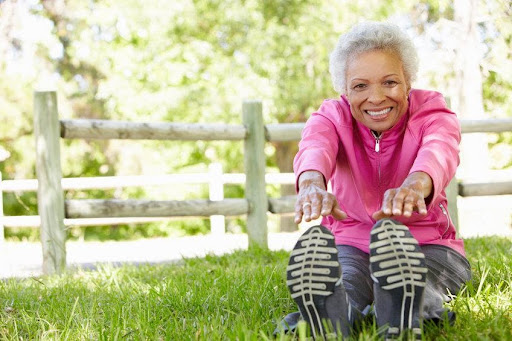 Caring for a family member after a hospital stay
When a family member experiences health issues, it can be upsetting and heartbreaking for the whole family. On top of the emotional upheaval, there's the question of post-hospital care. How will care be administered, and by whom? Will there be enough support and coverage for your loved one to be supported throughout the recovery process? You don't want to leave them without adequate assistance. Likewise, you don't want to put too much work and worry on a spouse, who may also be a senior and who has weathered the trauma of spending several nights at the bedside. This may be unsafe for both the patient and the spouse.
While family members don't necessarily need medical experience to assist a family member recovering from a hospital stay, there is a lot to track and manage. It can be a tremendous relief to have some expertise as you assemble your recovery care team. Doctors' orders and medication instructions can be intricate. It can be hard to convince an ill family member to eat, drink, bathe, and execute physical therapies and other exercises that may not always feel good.
Recovery is a big job. It's hard on the patient, and it can be hard on family caregivers as well. It can feel overwhelming if you don't have enough support in the role. Visiting Angels Barrington, Illinois can help. Our assistance starts in the hospital so that we are versed in exactly how to help care for your family member. Here is how we can assist in care and recovery.
A plan to avoid readmission
We established our Ready, Set, Go Home Program to help patients recently discharged from the hospital. We aim to assist them as they ease back into their environment, where they feel comfortable and where they are well-positioned to thrive.
It takes a good plan to avoid hospital readmission. We start that planning before our clients are even discharged. Our professional, non-medical caregivers visit our clients in the hospital to populate a plan together and ask the medical staff any questions that arise.
We customize care around the plan we create. This way, you know that you or your loved one will get the care that follows the recovery plan. This gives our clients and their families peace of mind to know that they have the plan they need to thrive at home.
Enacting the plan at home
Once you or your loved one is discharged, our caregivers will help put the plan into action. This transitional plan helps you reacclimate to life at home slowly and with the help of an experienced professional. This way, your family can focus on providing their support, love, and emotional care. At the same time, we can help with the nuts and bolts of care like understanding and managing doctors' orders, providing medication reminders, getting to follow-up appointments, bathing, and dressing.
Building a new routine
A hospital stay can be incredibly challenging for a senior because it can cause them to feel like their life and routine are in disarray while they recover. Visiting Angels Barrington Caregivers help our clients build that routine back as they recover by assisting with chores like laundry, light cleaning, cooking, running errands, and shopping. This way, the house starts to feel like a home again. That makes it feel like a healthy place in which to recover.
Recovery is complex. It can be incredibly challenging for those who have not been through it before. Caregiver experience and expertise can be a gamechanger. Family caregivers are wonderful. They benefit, too, when a professional frees them from some of the physical demands of care so that they can focus on the social and emotional aspects of caregiving.
Visiting Angels Barrington, Illinois can help ensure a comfortable recovery after a hospital stay, even if the rest of the family is far away. We have been doing this for a long time, and we know how to add the right expertise and support to make your arrangement a successful and fitting one. To learn more, contact us online or call us at 224-512-4180.