Five Easy Ways to Commit to Healthier Living in 2020
Let's face it: while the holiday season is full of joy and fun, the first weeks of the new year can be a challenge. While we all tend to be full of dreams and ambition in December, January can bring us back to the reality of another Chicago winter. In fact, sadly, most New Year's Resolutions are abandoned by January 12.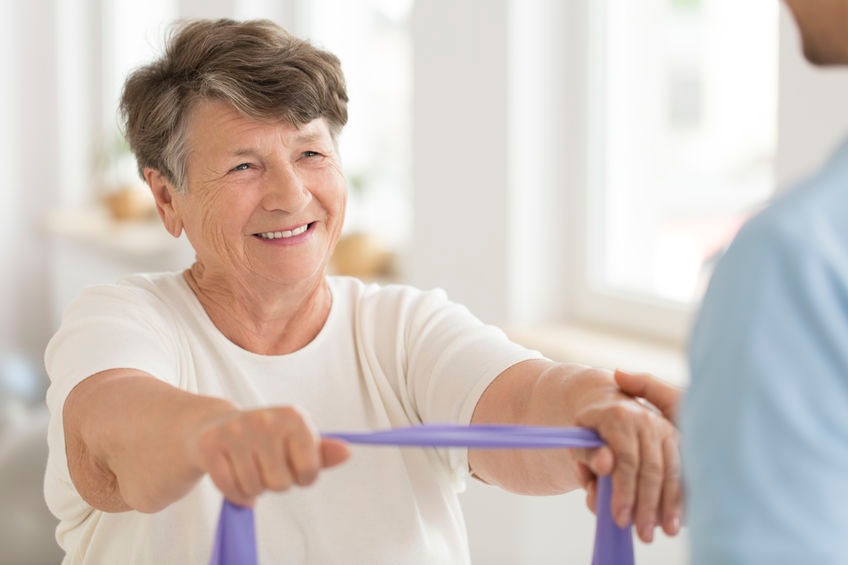 How do we change that? How do we harness the joy of and hope that we muster during the holiday season and bring that enthusiasm with us into the New Year? How do we use the occasion the new year presents to reinvent ourselves in small but important ways?
Maybe it's the resolution-making itself that's flawed. Maybe rather than trying to shake up our existence during an already hectic time of the year, we should adjust our life in small ways that have tangible benefits that we can feel quickly. Consider these five easy ways to commit to healthier living in 2020.
Act your age
We live in a youth-worshiping culture, but being a senior is wonderful! The chaos of life has softened and all the emotional upheaval that we once found so upsetting seems like just another of life's natural patterns. It's nice to have some emotional perspective on life. You've worked hard to get here, so embrace it!
There are so many fun things for seniors to do. If you haven't fully gotten onboard, consider making 2020 "your" year. Check out events, trips, outings and opportunities that look like a fit for you. Consider activities with your local community center, YMCA and church. Seek out opportunities to sing, bake, walk, pray and play with other seniors in your area. It's fun and fulfilling to enjoy life with new friends. Commit yourself to it in 2020.
Adjust your diet in one way
It's hard to make a complicated resolution stick. Try something small. Instead of saying I'm going on a diet, just target one thing that you want to focus on. Here's an example: I eat too many chips. That's my dietary weakness. This year, I'm going to stop eating chips. I realize that I never eat a reasonable amount. I always overeat chips. I have a bad relationship with that food. So, I'm giving it up. That's my only new year's resolution.
What's your dietary weakness? Could giving that up be a good resolution for 2020? Making a targeted resolution is easier to stick to. It forces us to be honest about problematic substance relationships and it focuses our efforts to that one issue.
Own habits that haunt you
We've all got them - maybe it's that we just can't give up the smoking or we know we eat too much of this (like chips!) or drink too much of that. We all get it, and there's no reason to be ashamed about it. But if it haunts you, if you worry about it, then it's worth doing an audit. Who wants to spin their wheels worrying about something that is supposed to be fulfilling or pleasurable?
Examine the habit and ask yourself: is this worth the guilt it costs me? Then decide are you going to carry this into the new year or let go of it? One of the best parts of letting go is that you won't have to keep justifying it in your mind. That can get so exhausting.
Move
Exercise benefits us physically, emotionally and spiritually. It doesn't have to be fancy, rigorous or grueling. Just move. Buy some good walking shoes and go to the mall or the track with your friends. Try some chair yoga. Sign up for pickle ball or a dance class.
Exercise helps your body in a host of ways - everything from your heart and your joints, even your eyes benefit from exercise. One of the biggest benefits, though, is it makes you feel happy and it reduces stress. Plus, it makes you feel strong and proud.
Express gratitude
Wake up each day and be thankful for the sheer joy of the coffee or tea that you get. Be grateful for family and friends. Make lists. Write notes. Express thanks. It will make you realize how grand your life is.
Don't forget to express thanks to your Visiting Angels Caregivers. They are a special kind of professional who gets their jobs because they truly have a heart for caring for seniors. They are here to help you feel comfortable and to provide companionship and care. Make sure to thank them the next time they stop by!