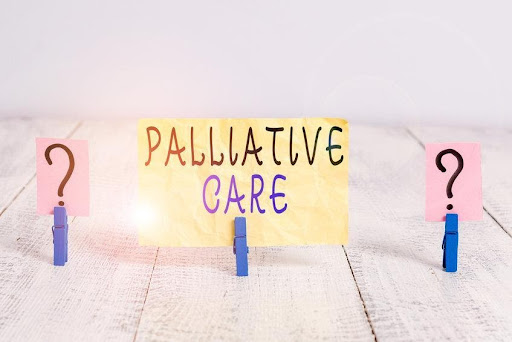 Palliative Care and How it Differs from End-of-Life Care
Chronic illness is painful and uncomfortable for those who have been diagnosed. This diagnosis does not always come with an expected result, however. Some are diagnosed with limited life expectancy, and as hard as it is to think about, it is often better to be prepared when a situation like this arises. Visiting Angels offers several different types of in-home care, but certain services are tailored to those who receive these diagnoses, such as palliative care or end-of-life care. Knowing your options will give you a sense of control when you need to quickly find the right care for yourself or a loved one.
Palliative care
Palliative care is a specialized caregiving approach that helps individuals with chronic illnesses by creating more comfortable and supportive environments. In-home palliative care services address the symptoms of chronic illness to increase the quality of life for care receivers.
At Visiting Angels, palliative care focuses on four main areas:
Physical Needs: Focusing on your loved one's physical needs and personal comfort.
Emotional Needs: Identifying what is important to our clients and making their lives the best they can be through maintaining their favorite routines and activities.
Social Needs: Developing close relationships with clients and their families. We provide companionship and conversation to relieve feelings of loneliness and isolation.
Spiritual Needs: Striving to restore hope for your loved one and your family by helping you find peace of mind in a challenging time.
Visiting Angels provides non-medical palliative care that focuses on comfort and quality of life. According to the Center to Advance Palliative Care, about 6 million Americans could benefit from receiving palliative care.
Unlike end-of-life care, palliative care is given to a patient with chronic illness regardless of life expectancy. It is intended to make life more manageable and give the care receiver the courage to keep going.
End of Life Care
End of Life Care provides services and support for your loved one and your family through a very difficult time. More than 65% of Americans spend their final stage of life in hospice care, but Visiting Angels allows your family to spend their final days together at home.
A diagnosis of limited life expectancy from your loved one is overwhelming and can leave a family feeling physically and mentally drained. Your loved one will likely require some end-of-life care, but often the family does not feel adequately prepared to handle that in their emotional state. Visiting Angels can step in to shoulder the responsibility and provide support.
Visiting Angels' Practical Care Tips for End-of-Life program outlines care centered around your loved one's comfort and well-being. Caregivers provide non-medical support to help minimize discomfort, assist with personal tasks such as dressing, bathing, and daily hygiene, and offer a comforting presence to alleviate feelings of loneliness, stress, and anxiety.
Beyond this, our caregivers provide light housekeeping, meal preparation, laundry, and errand services to give your family time to take care of themselves as well. You may turn to our caregivers for assistance with most tasks or emotional support when you are overwhelmed.
Find the right option for you
Visiting Angels Barrington offers a free in-home consultation with a caregiver to discuss your specific needs and answer any questions you may have. Our care directors will take all of your or your loved one's wishes into account when deciding the best course of action. Aside from providing compassionate care to the highest standards, our caregivers have become trusted companions to many people they serve, adding joy and comfort to their life through difficult life changes. Regardless of if you want to prepare yourself for future events or handle coordinating care that is necessary right away, reach out to us today to learn more about how Visiting Angels can assist you at (224) 512-4180.