Technology and Gadgets That Make Life Easier for Dementia Patients and Their Caregivers
Taking care of a family member who has dementia requires a patient, delicate hand. It requires care, dedication and routine to create a comfortable, nurturing environment which sets your loved one up for success.
It can be stressful to provide care for such patients. The stakes are high. The role is challenging because it feels like you must think of everything ahead of time to keep your loved one safe and healthy.
While the project can be taxing, tech tools and gadgets abound to help support you in your vital work. It's a relief to know what other caregivers are using and what is assisting them in their work.
These are great gadgets to keep in mind for 2019.
A time keeper:
A large-faced digital clock that displays the full time plus the date, month and year can help your loved one to maintain a reference point. This reminds them of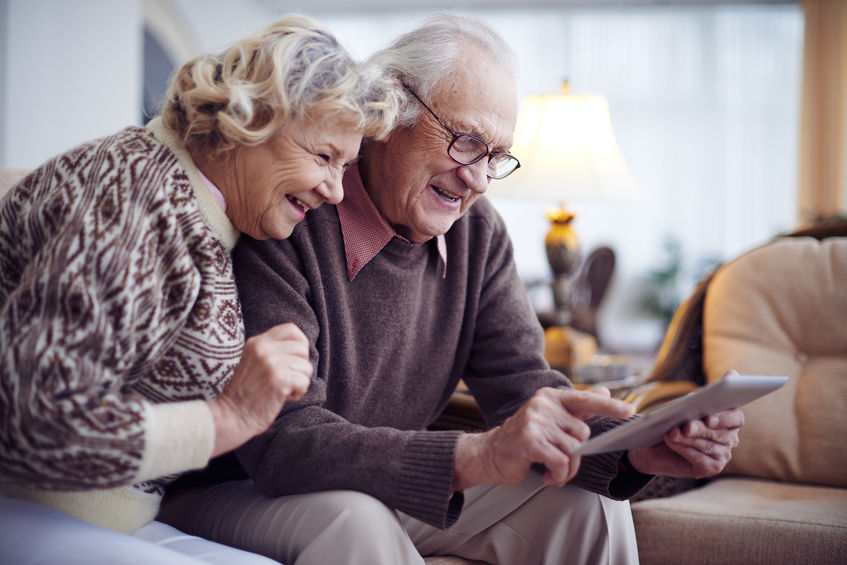 key details, which can be centering and comforting to them. It can also be helpful to you, because it keeps you from having to repeatedly field the same questions, and it gives you a mechanism to help build autonomy for your loved one.
GPS Tracking Device:
A wearable GPS tracking device can be a huge relief for caregivers serving those with dementia as it addresses one of the biggest fears, that the client will have an episode of wandering. Getting dementia patients and caregivers accustomed to the routine use of the device can be a tremendous relief for all involved.
MedicAlert + Safe Return:
MedicAlert is the Alzheimer's Association's national emergency response service for people with dementia or Alzheimer's. It also addresses wandering concerns, and though it's less technical than the GPS device, it's also reliable with a proven track record of success.
Friend Phone:
These helpful devices enable users to install pictures of friends, family members and caregivers. Then your loved one can simply touch the picture to call that contact. This way, they can easily reach contacts he or she is most likely to need. It's a simple way of keeping in touch. It's also a comfort to both the dementia patient and their caregivers to know that they have a simple plan in place in case a contact needs to be reached.
Smart Locks:
There are an array of locks on the market that are simple for caregivers to use, but not for people struggling with Alzheimer's or dementia. Using a smart lock can help keep your loved one safe and help reduce instances of wandering.
Motion detecting lights:
Motion detecting lights help reduce fall hazards in the home. Position them in restrooms, hallways and stairways to make the environment safer and brighter.
Smart Homes:
An option that is gaining functionality and popularity, especially as more people care for aging family members who are living in different cities, are smart homes. When enabled, smart homes allow family members to keep track of when their loved one wakes, when they leave the house, when medications are taken, if the doors are locked and if the home is safe and secure. It gives family members a robust window in their loved one's daily life, and it makes caregiving from afar more of an option.
Your guide to a healthy environment:
The Complete Guide to Alzheimer's Proofing your Home provides helpful tips and insights about how to ensure that the environment is safe and secure for your loved one. It's a helpful read that's inclined to help you plan, prioritize and cultivate peace of mind.
Taking care of a loved one with dementia is a complex undertaking. Amass the tools you need to make the arrangement a fitting one for all involved. If you are struggling to care for a loved one with Alzheimer's or dementia and are looking for help and support, please give our team a call at 815-479-0312. Dementia and Alzheimer's services from Visiting Angels can provide you and your loved one with the support you need. Our caregivers offer compassionate, specialized assistance designed specifically for those who are coping with dementia or Alzheimer's. This way, your loved one can continue to live at home, receiving care designed to maximize quality of life. At the same time, you will get the respite you need to maintain your own well-being and find time for other important responsibilities.