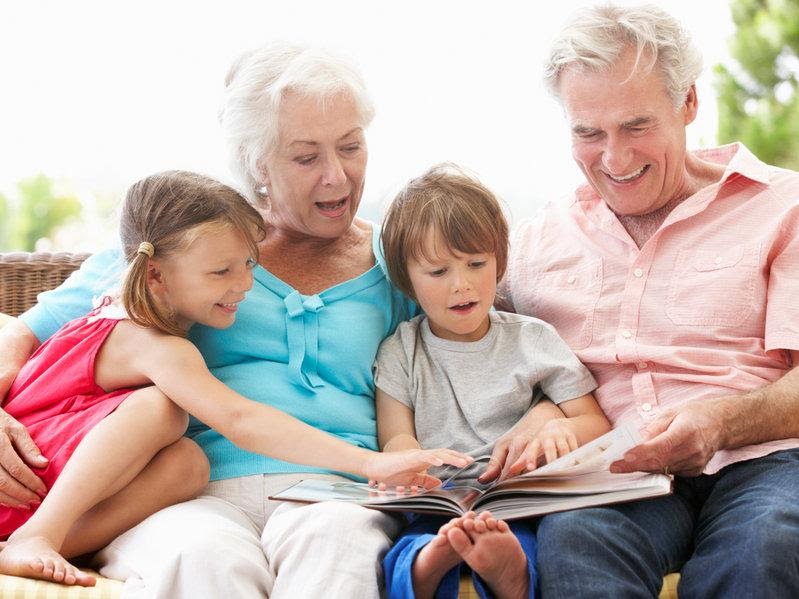 Three Ways to Embrace the Summer!
Summer is in full swing and Visiting Angels Barrington knows that our senior clients enjoy celebrating what the warmer weather brings. Some aging adults may not be able to do everything they once could in the summer months, but there are still many ways they can enjoy the season with friends and family!
Planning fun summer activities for the whole family can become stressful. There can be a lot to consider, including age, health restrictions, and physical limits of family members. We want to help you and your loved ones embrace the summer season and have fun while doing so! It's time to start planning and get a start on making those summer memories!
Activities the whole family will love
Finding the right activities for the whole family to participate in is all about getting creative. The activities below will bring excitement to the moment and create memories that will last a lifetime.
Host a family craft night - Crafting is a great way to let your creative juices flow. Getting the entire family together for a craft night will not only be an experience to remember but will be beneficial to your health. That's right. Crafting has many benefits, including reducing stress, boosting confidence, and helping with depression, anxiety, and insomnia.
Keep in mind that you want to choose a family-friendly craft to ensure that everyone can participate. There are lots of ideas on Pinterest, YouTube, and Google to spark some inspiration. As an added element to your craft night, have everyone present their craft once finished. This will allow everyone to see each other's finished products and share some good-spirited laughs!
Bring the theater to you - Don't you just love a good movie? A family movie night is sure to keep everyone in your group occupied. To make this event successful, have plenty of healthy snacks, cool drinks, and popcorn on hand! Depending on where you host your movie night, you can easily create a drive-in movie theater from the comfort of your backyard. However, if you choose to go this route, be mindful of the temperature and time of day to protect your senior loved ones and other family members from the heat and bugs.
If you find yourself stuck on what movie to choose, we've got you covered. Try this activity:
Step 1: Have each family member write down their favorite movie on a sheet of paper.
Step 2: Fold each sheet and place them in a hat.
Step 3: Shuffle the pieces of paper around to randomize the options.
Step 4: Have the youngest family member pick a sheet from the hat.
Step 5: Read the choice out loud to the group and start the movie!
This will keep the movie night fair, fun and exciting! We hope you enjoy it.
Try a new healthy recipe - Food is the key to anyone's heart, so why not enjoy some with family this summer? Food is a global language that we all speak. Sharing a meal can boost morale, improve productivity, and create a deeper bond between family members. This summer, planning a family dinner should be on your list of activities! To ensure that the event goes smoothly, assign each person a duty to perform and work together as a team. We also recommend having the menu approved beforehand to ensure everyone can eat what's on the menu!
As you're eating and enjoying each other's company, don't forget to snap a few photos to save for later. Moments like these deserve to be experienced more than once!
Visiting Angels Barrington is here to help
Visiting Angels Barrington wants to help your senior loved ones enjoy this summer season with family and friends. If you find that your loved one could use some assistance with the activities above, our professional caregivers can give them the support they need. We can be there to assist without taking away from the moment. If you are interested in learning about other areas Visiting Angels Barrington can support your senior loved one, we encourage you to visit us online or give us a call at 224-512-4180.