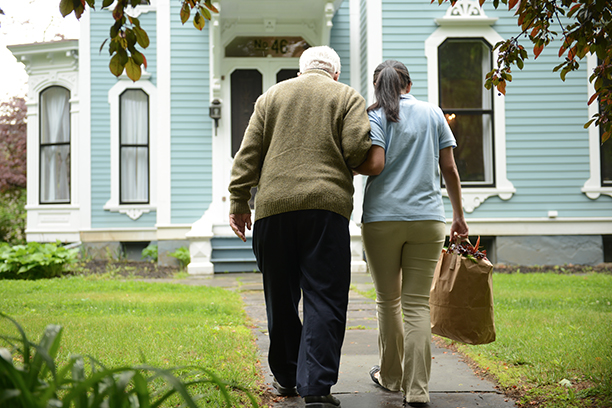 About Visiting Angels
Core Values
Service, Integrity, and Teamwork are the core values of Visiting Angels. These values define how we as an agency operate and interact with individuals and their families and each other.
Our Background
Born and raised in Whatcom County, Fred and Debbie graduated from Mount Baker High School. They raised their two children, Chad and Kit, in Whatcom County until 1981 when Fred attended Multnomah Bible College in Portland, Oregon, beginning a 20 year career in ministry.
After six years in Vancouver, Washington, they moved back to Whatcom County. Fred became the pastor of Marietta Community Church in 1991. In the years that followed Debbie's heart for outreach included ministries such as Mom's Support Group and providing therapeutic foster care for high need teenagers.
Our Start
In January of 2001, recognizing that the community had a growing need for in-home senior care, Debbie opened Visiting Angels as an agency initially serving Whatcom, Skagit, San Juan and Island Counties. With a strong team of caregivers committed to the same values, Visiting Angels was embraced by the community and experienced phenomenal growth.
It soon became clear that a second office location was needed to better serve Skagit and Island Counties, so, in 2002, the Mount Vernon office was established. Then in January of 2004, Visiting Angels opened an office in Everett to serve Snohomish County. Later that same year Visiting Angels' Bellingham office moved out of Fred and Debbie's basement and into its own building.
Today Visiting Angels continues to be a family business. Chad, their son, joined the team in 2002 to help manage the company's exceptional growth.
To return to our homepage, click here.
Serving Whatcom, Skagit, Island, San Juan and Snohomish Counties
Visiting Angels
BELLINGHAM, WA
4213 Rural Ave
Bellingham, WA 98226
Phone: 360-671-8388
866-522-6435
Fax: 360-671-9012