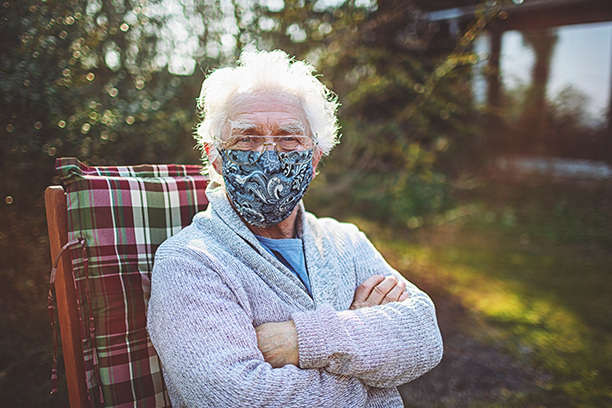 How Transitional Care in Bellingham Reduces Hospital Readmissions
Ready-Set-Go Home with Transitional Care
When your loved one returns from the hospital, will they have the support they need to fully recover? Transitional care from Visiting Angels® Bellingham offers a helping hand for elderly adults who feel weak or lack energy after a hospital stay and need assistance with implementing their doctors' instructions. In addition to supporting seniors as they get back into the groove of life at home, we also help prepare them for the discharge before they ever leave the hospital.
Ready-Set-Go Home is the name of our transitional care program at Visiting Angels Bellingham. With this program, we're striving to help more seniors reduce their risk of a hospital readmission and stay in the comfort of their own homes for longer. We also give concerned family members peace of mind about their loved ones' recovery and provide respite for unpaid family caregivers.
Why is Transitional Care Important?
The causes of rehospitalization can vary from patient to patient. However, it is quite common for preventable readmissions to occur when elderly adults do not have support with their recovery. After a hospital stay, these individuals may lack the mobility or motivation to complete even the most basic of tasks. This can lead to skipping medication dosages, personal care routines, and meals. As a result, it's not uncommon for seniors' overall well-being to decline after a hospital stay, making a return to the hospital a necessity.
Transitional care is important because it can solve this problem. Our care providers in Bellingham are at the ready to assist seniors with the kinds of activities they may be unable to perform alone, including bathing, preparing meals, and remembering medication schedules. With our help, seniors can ease back into their daily routines and get on their way to a successful recovery.
How Visiting Angels Bellingham Helps
Our Ready-Set-Go Home program doesn't only include in-home care. We initiate this program while clients are still at the hospital. That way, we can help them and their family members take important steps to prepare for the upcoming transition. Once the senior has been discharged, our office staff work behind the scenes to help facilitate their care, utilizing the resources at our local agency to coordinate reminders and identify high-risk situations.
Help ensure your loved one has the transitional care they need to make a successful recovery after their hospital stay. Contact Visiting Angels Bellingham today to request a free care consultation in Bellingham, Blaine, Everson, Ferndale, Lynden, or a nearby community.
Serving Whatcom, Skagit, Island, San Juan and Snohomish Counties
Visiting Angels
BELLINGHAM, WA
4213 Rural Ave
Bellingham, WA 98226
Phone: 360-671-8388
866-522-6435
Fax: 360-671-9012