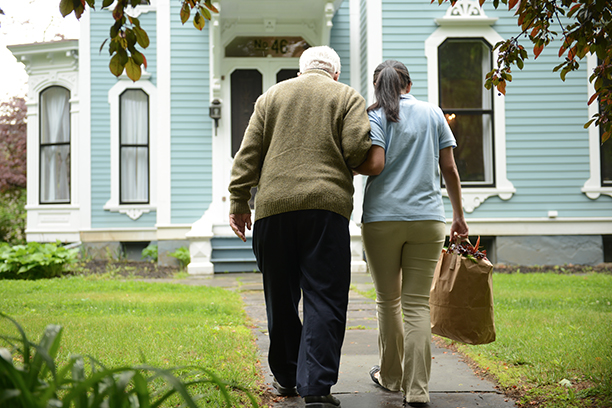 Home Care Services in Berea
Home care services from Visiting Angels® Berea offer many benefits to seniors. One thing that is consistent across the board is our unending commitment to treating seniors with dignity and respect. We know it is not easy to leave an aging parent in the hands of an outside caregiver and we aim to provide the same compassionate care you would offer your loved one. Many families in Berea, Strongsville, North Olmsted, Olmsted Falls, Brook Park, Columbia Station, and the surrounding areas have already found this to be true.
Valued Home Care Services
The services from Visiting Angels Berea can fill a variety of home care needs. One aspect of senior care which is often forgotten is the area of social care. Seniors commonly struggle with depression, which is not surprising considering the loss of friends or family, inability to drive, and physical limitations. Social care helps your aging loved one stay connected to friends and family even when they can't visit in person. Through the use of technology and social media outlets, our caregivers can teach your family member other ways to stay connected.
Post-hospital care is another valued offering from Visiting Angels Berea. This home care service provides reassurance after an inpatient stay. We prepare the house for your loved one's return, help them remember to take important medications, and take them to follow-up appointments. Post-hospital home care services can help your aging family member avoid hospital readmissions.
Help for Daily Living in Berea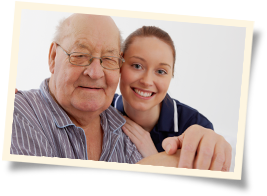 Personal care from Visiting Angels Berea offers services that help with daily living. These types of services make independent living a reality for many seniors. Your loved one will receive one-on-one assistance in the comfort of their own home. It is easier for seniors to continue living at home when they have help with tasks such as:
Reminders to drink fluids
Help changing clothes
Assistance preparing meals
Help going for walks
Remembering to water the plants
Vacuuming and other light housekeeping tasks
You can schedule the home care services from Visiting Angels Berea for whenever it is convenient. Our hourly rates are affordable and allow you to arrange for an amount of care that suits your needs. This also gives us the flexibility to allow changes to your home care plan when necessary.
Getting Started With Home Care Services in Berea
Our team understands that many families struggle with knowing when it is the right time to get started with home care services. We recommend simply contacting our local agency and asking for a free, no-obligation consultation so that you can learn more about what we offer and how we can start enhancing your loved one's quality of life. Starting the conversation as early as possible can help ensure your family knows all the options you have available should your loved one's situation ever change. You may even choose to have them get started with care gradually so that it can fit seamlessly into their daily life as they begin to require more help with their age-related needs.
During your loved one's consultation, we won't only provide you with information about our home care services and answer your questions about our caregiving approach. We will also use this opportunity to get to know more about your family and about your loved one's personality, preferences, and needs. This information will be crucial as we start to build a personalized care plan that enables them to feel totally at ease at home. Not only will we ensure their care requirements are met through this individualized plan, but we will also schedule care around their preferred routines and daily habits.
Your family can trust that we will only pair your loved one with a compassionate home care provider who is capable of meeting their needs and ready to help them live their best life at home. Our caregivers are thoroughly vetted before being hired, and we conduct comprehensive background checks to give families like yours additional peace of mind.
Most importantly, you can look forward to continuing the conversation surrounding your loved one's care well beyond this initial conversation. We look forward to maintaining a close relationship with your family that includes guidance about significant care decisions as well as frequent updates about your loved one's well-being and response to care. Every step of the way, we will help make sure they get the most out of their decision to age in place. At the same time, having one of our caregivers by their side can give your family the ability to rest easy and know that your loved one is safely enjoying their life at home in Berea.
You can rely on home care services from Visiting Angels Berea. Call our agency now to learn more about our services.
Serving the Cleveland Suburbs, Southwest Cuyahoga County & Eastern Lorain County
Visiting Angels
BEREA / STRONGSVILLE, OH
505 Front Street, Suite 5
Berea, OH 44017
Phone: 440-239-7094
Fax: 440-239-7424