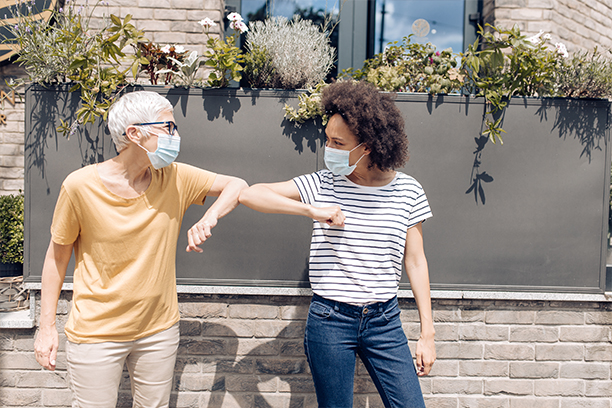 In Home Care in Fairview Park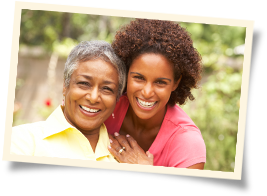 Companion vs. Personal Care
If you're researching in home care options for a loved one in Fairview Park, you might be surprised at all of the services available. To find the right care services for your loved one, you'll want to get a better sense of what all of these different options mean.
A good place to start is the difference between companion care and personal care. At Visiting Angels® Berea, these are the two most common types of in home care that we provide in the Fairview Park area.
Companion care and personal care overlap in a number of ways, so it can be hard to distinguish one from the other at first glance. But if you're getting ready to hire care services for a loved one, it will be helpful to know what makes these services distinct.
Understanding Your Options for In Home Care
To understand the difference between companion care and personal care, you can separate caregiving duties into two categories: those that do not require physical assistance, and those that do.
In the first category, we have a wide range of basic caregiving duties. Examples include errand services, medication reminders, wellness check-ins, meal preparation, laundry, light housekeeping, and other similar activities.
In the second category, we have more advanced caregiving duties, like mobility support and assistance with activities of daily living. Activities of daily living, also known as ADLs, include activities such as dressing, bathing, and toileting.
With companion care, your loved one's services will only cover caregiving duties from the first category. This makes companion care a suitable choice only for individuals who do not require direct physical assistance.
With personal care, your loved one's services can include caregiving duties from both categories. This makes personal care a suitable choice if your loved one has limited mobility, a physical disability, a chronic health condition, or other advanced care needs.
Getting Started with Care in Fairview Park
If you're unsure which type of in home care services will work best for your loved one, we invite you to contact Visiting Angels Berea for a free consultation.
During your consultation, we will listen closely to your loved one's living situation, personal routines, and caregiving needs. We will then recommend appropriate services and provide you with the blueprint for a customized care plan.
Visiting Angels Berea proudly offers in home care throughout the Fairview Park area. Communities within our service area include:
Fairview Park
North Olmsted
Strongsville
Berea
Brook Park
Columbia Station
And the surrounding areas
Request an in home care consultation for a loved one in Fairview Park by contacting Visiting Angels Berea today!
Serving the Cleveland Suburbs, Southwest Cuyahoga County & Eastern Lorain County
Visiting Angels
BEREA / STRONGSVILLE
505 Front Street, Suite 5
Berea, OH 44017
Phone: 440-239-7094
Fax: 440-239-7424