Find Home Care Service in Boston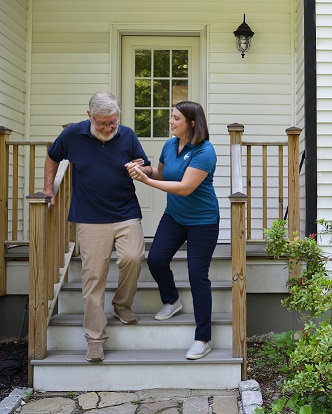 With the holiday season coming up, it is important to make sure your loved one has everything they need. With our home care service, Visiting Angels® Boston provides the help and support many seniors require. Our caregivers will help them remain safe and comfortable in their own homes, reducing the need for a care facility. To determine if it is the right time to get assistance for your loved one, let us look at some of the key warning signs.
Pay attention to their state of mind. If you notice them getting confused on a regular basis, you should probably get them some extra support. Seniors who suffer from memory disorders and other sources of confusion can have a really hard time in these moments if they are on their own. By providing a warm, comforting and soothing presence, our caregivers can minimize these moments of extreme stress and keep them safe.
Other indicators to watch for include difficulty with self-care, a messy home, missed appointments, loneliness, weight gain or loss, mobility issues and more. In general, look for signs that your loved one is struggling to keep up with normal everyday activities. Our caregivers can help in a number of ways to make their day-to-day life easier, safer and more comfortable. Most importantly, we can help them remain at home and avoid moving to a care facility.
About Our Home Care Service in Boston
We aim to help local seniors with a variety of needs. Some seniors only require simple help with chores and household maintenance, while others need more one-on-one care. We are ready to create a customized care plan that suits your situation and takes the burden off family care providers. Some of our duties include:
Errands, meal prep, and household chores
Bathing, grooming, and toileting assistance
Dedicated Alzheimer's or dementia care
Memory support including medication reminders
Accident prevention around the home
And much more!
The Benefits of Our Professional Home Care
With so much going on this time of year, it is important to make sure nothing important is overlooked. With our support, you can secure a safer, easier home life for your loved one while reducing your own care responsibilities. With our customized care, flexible scheduling, and careful vetting process for choosing caregivers, we provide effective and trustworthy support at an affordable rate.
Our service region includes:
Boston
Cambridge
And the surrounding areas
For further details about our home care service options, contact Visiting Angels Boston today to schedule your initial care consultation.