Trusted Senior Care in Boston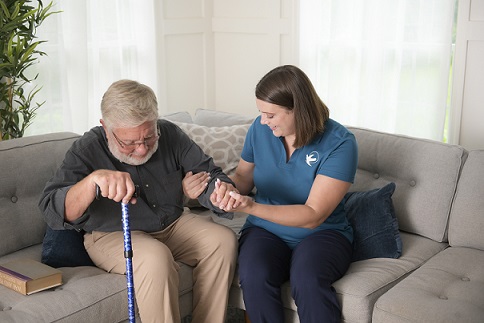 With our in-home senior care, Visiting Angels® Boston provides wonderful solutions for local seniors. We offer care and companionship to keep elderly residents living safely in their own homes, reducing the need for a move to an assisted care facility. Our service is built on kindness, compassion, and customization, providing detailed care that fits the needs of each unique senior.
It is common for family members to try and deliver this care on their own, but in our experience this is not sustainable long-term. As much as you want to be there for your loved one all the time, this simply doesn't work. Our service is the ideal way to keep them safe and happy while securing much-needed breaks for yourself. We offer flexible scheduling to meet your needs. With our help, you can make sure your loved one has amazing support, even when you are away.
Choosing Our Senior Care in Boston
Our senior care options are focused on making sure each senior can continue to live at home. We provide increased safety, comfort, and help to create a more positive living environment. We understand the value of living at home, and we take tremendous pride in coming up with the right solutions for each senior.
With our dedicated staff handling your relative's care, you can be free to de-stress and spend time managing your own needs. In addition, the time you spend with your loved one will be much more enjoyable, since you will not have to constantly worry about their care. The advantages of our service include:
A stress-free respite for family caregivers
Consistent support and companionship for your loved one
A happier, safer, and more sustainable home life
Crucial help with sensitive bathing and toileting needs
Customized care including housework, help, accident prevention, and more!
In-Home Senior Care From Local Professionals at Visiting Angels Boston
All of our support is delivered by kind and loving caregivers who have all passed vigorous screening checks. These include background and reference checks, so you can rest easy knowing the person we send into your home is someone you can trust. With our goal of providing great support and companionship, we choose our staff based on a variety of qualities, including positivity, compassion, and respect.
Our service area includes:
Boston
And throughout the surrounding areas
To learn more about our senior care, contact Visiting Angels Boston and schedule a care consultation today.