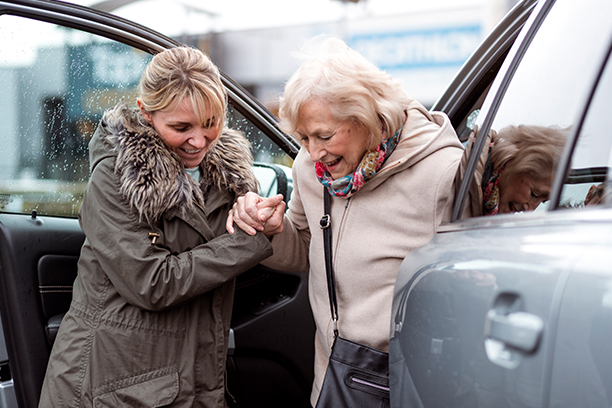 Home Care in Orleans
If you're searching for reliable home care services in the Orleans area, join the many local families who depend on the caregivers at Visiting Angels® Cape Cod. We are a local care agency with a heart for helping seniors, and we deliver comprehensive care services in the comfort of seniors' homes.
Our services can be customized to fit unique needs and preferences, and we always strive to be flexible and accommodating for families in different situations. With our help, your loved one can confidently age in place and your family can have peace of mind about their well-being.
We proudly deliver home care services for seniors living across the local area, including the towns of:
Orleans
And communities in the surrounding areas
About Our Home Care Services in Orleans
Seniors' needs can be wide-ranging and can change in what feels like the blink of an eye. That's why we are committed to delivering services that are both flexible and customizable. Through the care we offer, we are able to meet the current and future needs of elderly adults in our local community.
Our caregivers are prepared to offer forms of support that range from a helping hand to more intensive monitoring and supervision. Here are some of the services our team members commonly provide for care recipients:
Bathing and grooming aid
Help with toileting and dressing
Running errands and doing the shopping
Meal planning and clean up
Reminders to take medication
Arranging transportation for outings
Accompanying seniors to appointments
Assisting with walking and general mobility
Providing respite care for family caregivers
Doing light housekeeping and basic chores
Ensuring seniors' social and emotional needs are tended to
Because we offer such an extensive range of services, we are able to promote the well-being of seniors with many different care requirements, age-related conditions, and unique personal circumstances.
Building a Custom Home Care Plan for Your Loved One
Nothing matters more to us than the security and quality of life of the seniors under our care. To make certain your loved one receives the level of support they require to truly thrive while living at home, we'll guide you through a simple process for setting up care. Every step of the way, you can count on having the assistance and expertise of our care coordinators as you make decisions and navigate the next chapter of your loved one's life.
Here are the steps you'll take to set up care:
Contacting our office. When you call our office, we'll fill you in on the details of care and explain how our services work. Then, we'll schedule a free consultation for your family.
In-home consultation. To learn more about the context in which your loved one's care will be delivered, we'll meet with you both for a free consultation that covers their unique needs and personal preferences.
Outlining a home care plan. Next, we'll utilize your input to create a care plan for your loved one that includes all the services they require at this stage in their journey of aging in place. Included in this plan will be a customized care schedule with care visits that ensure your loved one always has the support they require.
Learn More About Our Range of Home Care Services
We offer many different types of care for elderly adults in the Orleans area. Below, we've provided a brief overview of some of the care types and home care programs that are most frequently requested by local families.
Companion Care in Orleans
Because social isolation can have such negative effects on the lives of seniors, it is crucial to make sure these vulnerable individuals get the social interaction they need. Our companion care services focus on building relationships through meaningful conversation and joyful interactions.
Personal Care in Orleans
When seniors struggle with day-to-day activities, a helping hand is often required to ensure they can remain safe while aging in place. Our personal care services include support with a variety of activities of daily living as well as direct physical assistance with walking and mobility.
Alzheimer's Care and Dementia Care
Elderly adults who are diagnosed with a memory disorder often undergo a level of cognitive decline that can severely impact their ability to maintain their well-being at home. With Alzheimer's and dementia care, we help them stay in familiar surroundings while ensuring they receive the level of support they require to remain safe, comfortable, and at ease.
Respite Care in Orleans
Family caregivers often forego self-care to assist their loved ones. However, this can cause them to experience burnout all too quickly. Respite care offers relief for these individuals, providing the guilt-free time off they desperately need and truly deserve.
Ready-Set-Go Home Program
Seniors are at risk of rehospitalization in the weeks following a hospital discharge. We strive to minimize this risk by delivering high-quality transitional care before the discharge occurs and during the senior's process of recovery at home.
Safe & Steady Fall Prevention Program
Falls can have disastrous effects on the lives of seniors and often result in a loss of independence. We take a preventative approach to fall safety by conducting home assessments and evaluating personal risk factors to lower seniors' risks of experiencing a fall in their own home.
End of Life Care
The end of life process can be a challenging time for families, but help from a caregiver can offer a bit of relief. Our compassionate care providers strive to make sure seniors are comfortable and their loved ones can share precious moments with them.
Palliative Care
We offer holistic care that includes support on a mental, emotional, spiritual, and physical level. All in all, we aim to tend to the needs of the entire person while shining a positive light on their lives.
Get Started with Home Care in Orleans Today
To schedule a consultation for custom home care in Orleans, give Visiting Angels Cape Cod a call at (508) 432-9600 today!
Serving Cape Cod, the Islands and the Towns of Wareham & Marion
Visiting Angels
CAPE COD, MA
915 Route 28
Harwich, MA 02645
Phone: 508-432-9600