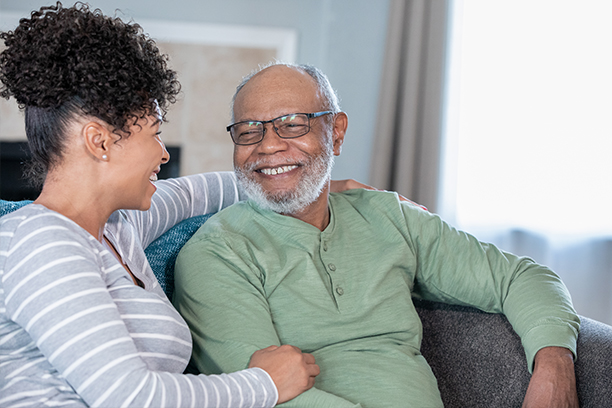 Understanding Fall Prevention
Here's a fresh look at fall prevention based on a real life experience in our family over the weekend. The entire family was gathering at my son's home for a Georgia Bob's BBQ dinner (a real family favorite) and I learned anew about fall prevention.
As we arrived at the front steps, five ordinary brick steps that I often take two at a time, it was as if we were about to ascend Mt. Everest for my 91 yr. old step father. To him, the steps were bad enough, but to attempt them without a hand railing was life threatening. I wish I could include a picture here so you could see how "ordinary" these steps were….standard fare brick steps not threatening to the "under 80 crowd" at all. He made it ok, but not without a lot of fear and effort.
After dinner, it got worse. As I tried to help him down the stairs to get into the car, he said "what 'cha grabbin me for"? I said "I'm just trying to keep you from falling". And he said, "Well that doesn't help"! It was one of those situations where I was "D…md if I did and d…md if I didn't" if you know what I mean. So I had to back off as he literally descended the steps (all five of the) on all fours.
It made me realize again how ordinary tasks like just a few steps can be life threatening to our seniors. This is by no means an exaggeration. As we were trying to get together again at my other son's house the next day, my wife called to advise me that dad did fall as he was trying to get up to reach for his walker. As I arrived on the scene a few minutes later, the 911 ambulance was already there and the EMT's were just finishing the head bandaging to stop the bleeding which was excessive due to his Rx for blood thinners.
So here's the point. If you have seniors around, please try to look at every activity through their eyes so we can prevent falls, a leading cause of death and disablement among seniors. To help you with this, Visiting Angels® has developed a special brochure, in concert with the Temple University Fall Prevention Project, entitled "Fall Prevention". If you would like to have one of these free brochures and/or a free in-home fall prevention inspection, simply call the office at 971-1606 and we'll get it right out to you.
By the way, many of you "rang the phone off the hook" last week requesting the free brochure on "Veterans and Spouses Benefits" (for in home or institutional care). Those brochures are still available as well if you missed calling last week.
Hope this helps with your seniors.
Bill Milby, CSA, is a Certified Senior Advisor and a Director of Visiting Angels® of Macon, a non-medical, living assistance service for seniors. If you have questions or comments about this column you can reach him at william.mercylink@gmail.com or search for All About Seniors on Facebook, or follow his blog at allaboutseniors.wordpress.com"
Serving Central GA, Greater Macon, Warner Robins, Perry, GA and the Surrounding Areas
Visiting Angels
WARNER ROBINS, GA
335 Margie Dr
Warner Robins, GA 31088
Phone: 478-971-1608
Fax: 478-971-1609