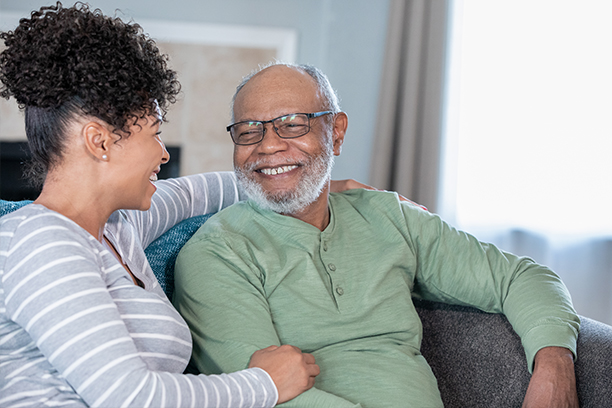 Meet Our Team

Owner, President and adopted family member to half of the families in Central Ga. David is usually one of the first faces you meet when you're introduced to Visiting Angels. His commitment to clients, families and care staff is unwavering. Every week he leads his administrative team in prayer and discussion on how Visiting Angels can care more and do more for our families. David genuinely enjoys meeting everyone and hearing all of the unique stories that make up our community. He has lived in both Canada and New York and loves serving in the International City of Warner Robins and surounding areas. David and his wife Sandra have three beautiful girls, attend both Beth Yeshua International in Macon and Perry Presbyterian Church. They have lived in Houston County since 2002.

Owner, Vice President of Operations & Human Resources, In house Tech-spert and film buff. William has been working tirelessly since the beginning to make sure that every shift, call and client need has been met. He leads the caregiver and scheduling teams with patience, wisdom and much needed touch of humor. William is thoughtful in his actions and words and is committed to giving his best from day to day. He and his wife Crystal have two boys and one precious girl, attend South Side Baptist Church and have deep roots in Middle Georgia.

Vice President of Business Development, Sandra (wife to David Milby) connects the community to the company. From Hospitals, Home Health and Hospice partnerships to brochures, community education, Facebook posts and sponsorship, Sandra works to educate Middle Georgia on Home Care options. She also volunteers her time to lead the Houston County Health Care Coalition meetings, works to raise funds for our local Alzheimer's Association and works to promote Health Care events in Central Georgia. She believes that if we connect the dots of care and work together that we can provide the best in health services to our adults and seniors in our community. Sandra is a Canadian living in the South and has learned to sweeten and slow down life while living in Georgia. She is raising three beautiful grits (girls raised in the south) and loves working alongside her husband David at Visiting Angels.


As Credentials Manager, Linda keeps us all in check! She not only oversees that Visiting Angels CNA staff have up to date credentials, she manages the administration calendar, files long term care insurance and is the grand central station for our office communications. Linda and her husband John have an adult daughter and a teenage son that continue to keep them on their toes, they attend Perry Presbyterian Church in Perry and love to give a helping hand whenever possible.
Serving Central GA, Greater Macon, Warner Robins, Perry, GA and the Surrounding Areas
Visiting Angels
WARNER ROBINS, GA
335 Margie Dr
Warner Robins, GA 31088
Phone: 478-971-1608
Fax: 478-971-1609