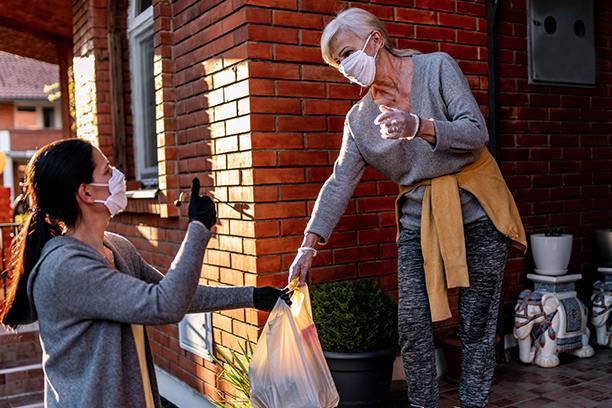 In the News
A Sears Roebuck House©

Last week my wife and I went to town to get a training update for poll workers. We volunteered last fall for the November election and were called back for the special January election as well. I guess we did ok because they asked us to come back again for the November election coming up in just a few weeks.

While we were there we met an interesting couple whose mission it is to restore historical homes in downtown Cordele. I've been admiring with interest the progress on a big old home across from the downtown post office for the last year or more so it was really interesting to meet the people doing the work.

In the conversation he casually mentioned that "One of those homes in that area is a Sears Roebuck house"! I had no idea that Sears was in the home building business. So on the way home we stopped by to see if we could tell which one of the homes was the Sears house. Then when we got home I went online to do some more research and here's what I found:

Sears Modern Homes were catalog and kit houses sold primarily through mail order by Sears, Roebuck and Co., an American retailer. Sold primarily to customers in East Coast and Midwest states, Sears homes have been located as far south as Florida and as far west as California. Examples have also been found in Alaska and Canada.[1] Sears reported that more than 70,000 of these homes were sold in North America between 1908 and 1940.[2] More than 370 different home designs in a wide range of architectural styles and sizes were offered over the program's 34-year history. Sears Modern Homes offered the latest technology available to house buyers in the early part of the twentieth century. Central heating, indoor plumbing, and electricity were all new developments in house design that "Modern Homes" incorporated, although not all of the houses were designed with these conveniences. Primarily shipped via railroad boxcars, these kits included most of the materials needed to build a house. Once delivered, many of these houses were assembled by the new homeowner, relatives, friends and neighbors, in a fashion similar to the traditional barn-raisings of farming families.

That was total news to me. What I remember about Sears Roebuck is:
Their Christmas toy catalog as a young boy
A flourishing store in downtown Camden, NJ as a young teen
Another flourishing store in downtown Detroit during my "Chrysler Years"
Two flourishing Warner Robins mall anchoring stores and a Perry satellite store as a young married adult.
And a general impression of a successful retailing goliath that was as much of Americana as Chevrolet and apple pie.
Nothing could be further from the truth now as we see malls with giant Sears anchor stores closing in virtually every city in the USA.
The real lesson in this little stroll down history lane is that nothing in this world stays the same for very long and we shouldn't depend on any of our institutions for the clothes on our back, let alone for security of any kind. In fact, the only real stability and security is found in Hebrews 13:8, " Jesus Christ is the same yesterday and today and forever."
And He also had a few words in Matthew 7: 25 & 26 about building "A house" which is a metaphor for building our lives: "The rain fell, the torrents raged, and the winds blew and beat against that house; yet it did not fall, because its foundation was on the rock. 26But everyone who hears these words of Mine and does not act on them is like a foolish man who built his house on sand."
Even Sears Roebuck homes had to be built on a strong foundation!
Thanks for reading All About Seniors.....see you next week!
Bill Milby, CSA, is a Certified Senior Advisor and a Director of Visiting Angels® of Macon, a non-medical, living assistance service for seniors. If you have questions or comments about this column you can reach him at
william.mercylink@gmail.com
or search for us at
www.facebook.com/VisitingAngelsofCentralGA/
Serving Central GA, Greater Macon, Warner Robins, Perry, GA and the Surrounding Areas
Visiting Angels WARNER ROBINS, GEORGIA
335 Margie Dr
Warner Robins, GA 31088
Phone: 478-971-1608