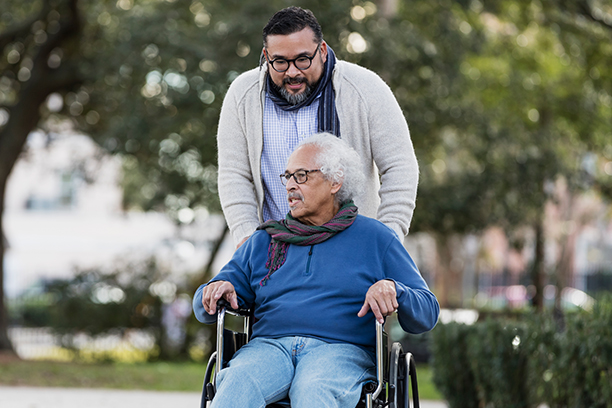 In the News
Trial by Jury©

Last week I was summoned to report for jury duty in the Superior court for Crisp County. I immediately called the court clerk, as instructed, to acknowledge receipt of the summons. In that conversation she told me there was an automatic exemption for seniors who are 70 or older but I declined; I figure it's my civic duty as long as I'm healthy and can serve without significant hardship.

I've only been summoned three times that I can recall which I don't consider an unreasonable imposition. The first time was in downtown Detroit for a very unusual case. When the defense attorney was striking the jury he was asking questions like "Do you think all fat people are jolly?" and similar questions along that line. I knew he was trying to get at something but I couldn't figure exactly what until we got into the details of the case. At that time it was revealed that the principal witness for the prosecution was the blind daughter of the victim, and the only identification of the defendant was of his voice by that daughter. So, what the defense attorney was really trying to find out was if the prospective jurors had a bias toward thinking that all blind people have exceptional hearing.

Unfortunately, I think we acquitted a guilty man as did many of my fellow jurors but we couldn't get our collective confidence of his guilt over the threshold of "Beyond a reasonable doubt". It was then that I realized anew how imperfect our justice system is even when it's working at its best!

The summons made me do a little research on juries. Did you know that:
In the early 1600s, British subjects, whose rights were threatened at home, began sailing for America. The rights that they had been guaranteed in the Magna Carta, including trial by jury, were reasserted in the colonial charters. The right to trial by jury was included in the First Charter of Virginia, which was drafted in Great Britain in 1606—and that right was guaranteed in all subsequent colonial charters.
Leading up to the Revolutionary War, the right to trial by jury came under attack in the colonies. The British rulers suppressed the right in order to limit challenges against British authority and quell calls for American independence. Almost immediately, efforts to limit trial by jury became a focal point for revolutionaries.
Following the Declaration of Independence, each colony had to write a new state constitution. These constitutions were based on the principles and rights outlined in the Magna Carta and the British Bill of Rights, as well as interpretation of British common law by men such as Thomas Coke and William Blackstone.
In his June 1776 Virginia Declaration of Rights, George Mason wrote that "The ancient trial by jury is preferable to any other and ought to be held sacred." He preserved that right in the Virginia constitution that he wrote later that year. Similar language was found in all the other state constitutions.
In 1787, the Constitution of the United States included a provision for a right to trial by jury in any criminal proceeding brought in any federal court pursuant to Article III. It was not until the ratification of the Constitution, together with the addition of the Sixth and Seventh Amendments, that citizens were guaranteed the right for a trial by jury in civil cases.
There is much more available online for the inquisitive mind regarding the history of our cherished right to a trial by jury if we ever find ourselves in that position. I hope we don't but who knows in this upside down world we find ourselves in today? I think our generation had a better handle on "Right and Wrong".....don't you?!
PS ...I reviewed several resources online for this column. Most of the above content was drawn from an article published by The West Virginia Association for Justice re the "history of trial by jury".
Thanks for reading All About Seniors.....see you next week!
Bill Milby, CSA, is a Certified Senior Advisor and a Director of Visiting Angels® of Macon, a non-medical, living assistance service for seniors. If you have questions or comments about this column you can reach him at
william.mercylink@gmail.com
or search for us at
www.facebook.com/VisitingAngelsofCentralGA/
Serving Central GA, Greater Macon, Warner Robins, Perry, GA and the Surrounding Areas
Visiting Angels WARNER ROBINS, GEORGIA
335 Margie Dr
Warner Robins, GA 31088
Phone: 478-971-1608