Senior Home Care Services in Charleston, SC
Charleston's First Choice for In-Home Care
Visiting Angels Charleston offers premier Senior Home Care Services to Charleston, S Berkeley, and SE Dorchester County residents in South Carolina. Our in home care services give seniors the opportunity to overcome the difficulties of aging, all from the comfort of their own home. If you have a loved one who is struggling with daily life or in need of home care assistance, or if you or your family is in need of some respite care, then give us a call at (843) 884-2828 to make their lives easier today.
Visiting Angels has a reputation for providing senior home care with dignity and respect. Families throughout Mount Pleasant, Johns Island, and other areas around Charleston know they can depend on us to give their loved ones personalized home care from a professional caregiver.
In-Home Care for Your Loved One, Respite Care for You
Areas of life that once seemed so simple can become testing and tiring with age. When these tasks become dangerous, then Senior Home Care Services are necessary. With Visiting Angels you no longer need to send your loved one away to a nursing home; they can retain their independence while remaining in the comfort of their own home with a dedicated caregiver.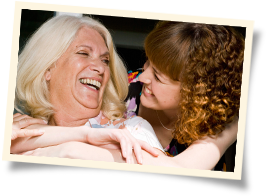 Retain independence
Avoid shared nursing homes
Retain the comforts and familiarities of your home
Enjoy family and friend visits whenever you want
A schedule that enable you to live the life you desire
Why Choose Visiting Angels Charleston Senior Home Care?
Our Very Own Professional and Loving Caregivers
As a caregiving agency, we're proud to say we provide our clients with our very own qualified caregivers. Each member of our team has a heart of gold and is an expert in daily care.
Available 24/7
Caregivers and our office are ready to take calls from clients and family members every day of the year, day and night.
Outstanding Balanced Care
Our unique approach to senior care focuses on overcoming the struggles of daily tasks, as well as promoting a healthy mind, body and spirit.
Flexible Contract Freedom
We never ask our clients to sign confining commitment contracts. We believe in senior care that is as flexible and comfortable as possible.
Peace of Mind
Visiting Angels Charleston has been one of the pioneers of In-Home Senior Care since 1998. Our unmatched expertise and experience mean you can relax knowing your loved one is in safe hands.
Successfully Proven Personalized Care
Here at Visiting Angels, we have an approach to senior home care that has been crafted through years of experience - Personalized Care Plans. We recognize that the major failing point in Nursing Homes and other Senior Home Care Services in Charleston is generic care plans. That's why we put you in charge. With our assistance, you'll be able to design a personal care plan that puts your loved one in a position to thrive and feel comfortable while providing you and your family respite.
Plans are built around your demands
Schedules and arrangements are built around your routine
Assistance targets the areas you need and desire most
We listen to any of your concerns
You'll feel comfortable and independent
With a senior care caregiver working towards your areas of concern, we've seen our clients' well being greatly improve time and time again. It's our unique and successful caregiving approach that we're proud of, the comfort of aging for them and respite care for you.
Free In-Home Consultations
We're happy to offer free in-home care consultations to any seniors and families that are considering Senior Home Care in Charleston. We know senior home care can be daunting, and that's why we want to make it as comfortable for you as possible. We'll meet face-to-face, in the comfort of your loved one's home. We'll discuss their care needs, answering any questions or concerns to put your mind at ease.
Get Started
Caregiver Selection Process from Our Own Agency
As part of our personalized care plans, we believe it's essential that our clients are the only people who get to decide which caregiver is right for them. Once we've worked together to recognize which areas of care your loved one needs, we will allow you to complete the caregiver selection process. Your loved one and your family will be able to meet the potential caregiver and make your own judgments, without pressure. Once you've made a selection, you and your caregiver will work collectively to create an optimal personal senior home care plan, detailed to perfection.
Certified and Background Checked Caregivers
All of our caregivers are employees of Visiting Angels, not independent contractors. That means they're local to the area, hand-selected, trusted, trained and genuine people. We only hire the best!
Background checked (including criminal records) by us, local agencies and the FBI.
Certified and Trained
Experienced and Warm Hearted People

Types of Senior Home Care Services
We offer assistance with a range of tasks that we have identified as everyday struggles for seniors. No job is too small for our trained caregivers, so if you have any particular requirements just let us know.
"Activities of Daily Living" (ADL)
Custodial Care
Assistance in Dressing
Bathing/Showering
Medication Reminders
Hospice support
Meal Preparation
Light Housekeeping
Errands, Shopping, Walks
Assistance with Doctors Visits
Rewarding Companionship
Hygiene Assistance
Specialized Care
We provide caregivers equipped with the skill set, training and experience needed for areas of which require specialized one-on-one care. If your loved one is dealing with Alzheimer's, Parkinson's, Dementia, Stroke Recovery, end-of-life care or any other palliative care area, then Visiting Angels can help make life easier for them and provide your family with respite care. Just give us a call - (843) 884-2828.
Areas of Specialized Care:
"Lovely People" - Visiting Angels Charleston Reviews
"I'm very pleased with the caregivers from Visiting Angels. They come in for my parents three times a week, 8 hours a day. We've been working with them for about two weeks now."
"We had Debbie come over tonight. She is truly an angel. Very efficient and fast. And so sweet. A definite keeper!!!"